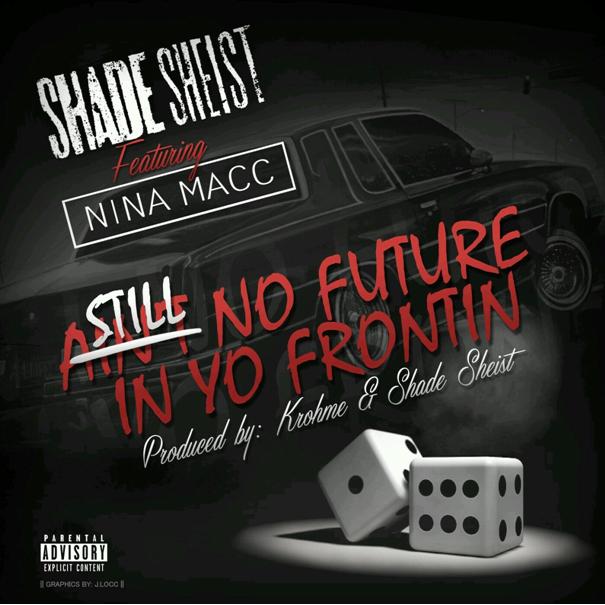 It has been over 6 years since independent West Coast artist Shade Sheist has released an official solo album.
In recent months we've been keeping you updated with news and media from his planned return, culminating in the free BLACKOPS EP release in July.
We can now bring you a new track from Inglewood's own, a familiar sounding record titled "Still No Future In Yo Frontin," which features Nina Macc.  Shade alongside Virginia's "Sample King" Krohme, rebuilt MC Breed's infamous '91 classic "Ain't No Future In Yo Frontin" from scratch down to the vinyl scratching which was performed by acclaimed California DJ Dennis Blaze.
The newest female emcee to make noise on the West, Nina Macc – who we introduced earlier this year, also graces the track with a noteworthy verse and adds an unexpected twist to an already surprising remake. The record serves as the official introductory single from Shade Sheist's upcoming solo album "BLACKOPS" and serves as proof that the full-length project is indeed on it's way!
Shade Sheist – Still No Future In Yo Frontin (Feat. Nina Macc)
[raw]
[/raw]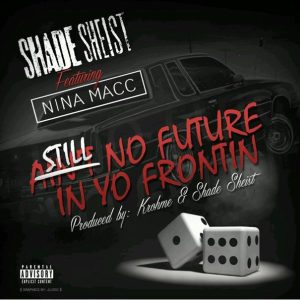 Checkout all our recent Shade Sheist updates in the archives.