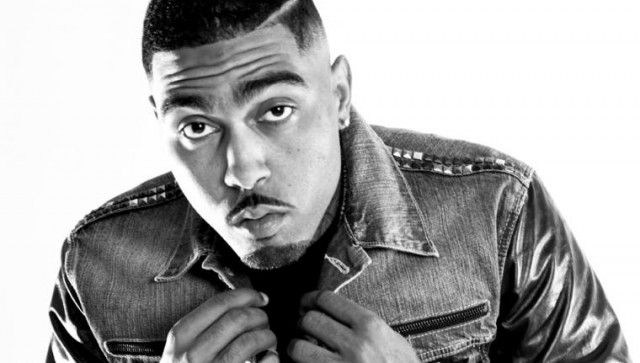 With the release of his new full length project "Playboy" due in early March, we reached out to Clyde Carson.
It's six months since we last sat down with Clyde Carson (watch June 2013 interview) and with "Bring 'em Out" and the Game featured "Tell That B*tch Drive" getting spins, we felt the time right.
From his work with The Team to his solo endeavors he has always been an emcee that has jumped off the proverbial page. He has worked with the likes of E-40, DJ Mustard and Game just to name a few. Most of you probably still crank up his joint, "Slow Down" on a regular basis. Besides being an mic maestro Clyde is a businessman as well (see his official site). If you reside in the Bay Area you have seen or tasted his energy drink, Hyphy Juice.
With "Playboy" due on March 4th – led by the head nodding, DJ Mustard produced "Bring 'em Out" – we talk to Mr. Carson about who he has influenced, how he balances artistry with business and much more.
…………………………………………………………………………………
Interview was done in February 2014.
Questions Asked By: Javon Adams
…………………………………………………………………………………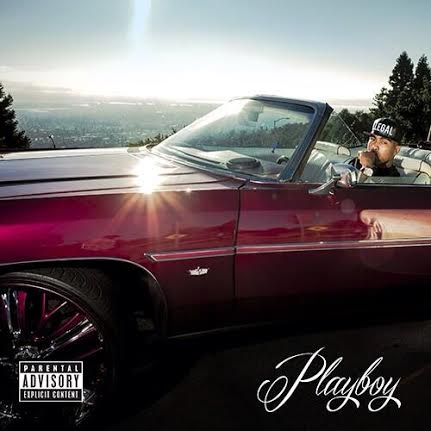 …………………………………………………………………………………
Clyde Carson Interview Audio (February 2014)

[raw]
[/raw]
 …………………………………………………………………………………
Dubcnn: Dubcnn.com with the one and only Clyde Carson. I'm a fan and it's cool to be able to have a conversation with you man. How are you doing?
Clyde Carson: I'm good. How are you doing family?
Dubcnn: I'm doing good. I wanted to dive right in. I want to obviously talk about the new song and the new project that you have coming out but I definitely want to plant the seed and talk about your business acumen as well. But I know you have the new joint and its called "Bring 'em Out". I've seen the video and I'm out here in Phoenix, AZ and it's getting spin on the radio out here. So tell me a little bit about that song. It sounds like one of those infectious songs. It reminded me of "Slow Down" in the sense that it is really infectious in the hook and everything. Talk about how that song came about and the project that you have coming out as well.
Clyde Carson: As far as the record "Bring 'em Out", I did a record for (DJ) Mustard for his (album) Ketchup and in return we did a couple of songs and that was one of the joints. I wanted to use that for my new project that is coming up which is called Playboy. It was just something I heard and as soon as I heard it I could hear that 2Pac "I won't deny it.." in my head as soon as it came on.
We threw that in there and did the song real quick and it really didn't take too long. We just felt the beat and knocked it out. We didn't listen to it for a couple of days and then came back…we recorded that at The Ski Lodge and they said, 'That record is kinda big.' So I knew I had something that was at least clean and I wanted to use it to start if off.
As far as the project, Playboy kinda reflects the journey and lifestyle of a player. Playboy is pretty self explanatory. I have a couple of songs that could possibly be geared towards radio but for the most part it's more underground and its for my core audience. It has a real feel of Oakland and the Bay Area to it.
Dubcnn: Now I'm big on asking, especially someone as business minded as you, about expectations. When you go into a project…and I want to take a half step back and talk about "Slow Down" and then transition to "Bring 'em Out" . One of the things that was real cool to me about what I read about "Slow Down" was that you really pushed that song and let it kind of grow organically and pushed it for a long time. That seemed to be very successful for you. How do you know how long to push a project or a single even when you are looking to reach the masses?
Clyde Carson: I think that before anything its about feeling like this is some music where I'm not reaching too hard. Its just something that feels good and that can work. And that my core audience is going to feel. So that's my main thing. If my people where I'm from are going to feel it then I feel like its presentable to everybody. And from there its in whoever's hands. I leave it up to the people to choose. In all aspects they really choose the record. Artists might put out records and they have their favorite record but the people and the public always choose what is the hottest. That's what happened with "Slow Down" and thanks to them youngstas for making up that dance to "Slow Down" and actually going out of their way to promote and push the record for months in high schools before the radio even caught onto it. They were going to high schools like it was their record. Sometimes things just happen that you never even ask for and never even expect. And I think that was one of them for "Slow Down". First of all I never thought there was going to be and actual dance to the song and they made it. And for it to take off how it happened. And it inspired other songs that were even bigger.
Dubcnn: Speaking of that, one of the cool things is that "Slow Down" is on the Grand Theft Auto (video game)
Clyde Carson: Yeah, that was a good look for me.
Dubcnn: So talk about that because I want to talk business as well. Talk about licensing and getting some different revenue streams, especially from a song like that. And what you have going on with Hyphy Juice. How do you balance it and how do you make sure the next step you make is good for you and won't put you in a position where people are thinking that….'sellout' is a bad word, but (where people won't think) that you are in an arena that you shouldn't be in? How do you balance being a businessman with being an artist?
Clyde Carson: I think trying to always excel from whatever you did or whatever you last move was. Just trying to excel from that. And if you're not on the same level or excelling then you probably don't need to make a move. I think the reason why Hyphy Juice has been able to last and still sell to this day is because we never changed the quality of the product. It's kinda like a monumental thing. You remember the time when it came out. You remember how good it tasted when it came out and for fact that you can still grab it in certain places…when you get a hold of it you're like, 'Oh sh*t! Its fu*$king Hyphy Juice, man.'
You taste it and its the same taste. Its that s*it that you love and it takes you back to a point. And I think that's the same thing with the music. When you hear the music it just has that bottles up feel. I remember when I first heard "It's Gettin' Hot" and the way he was rappin'. I haven't really switched up my style. I've kinda just stuck to what people who chose the records the thought were the best…I kinda just stuck to the same formula. The most important part is quality control.
Dubcnn: You mentioned not switching your style but you have influenced styles with artists that are coming out now like Sage the Gemini, Iamsu and YG. They have either directly mentioned you are indirectly mentioned you in terms of influencing them. How does that feel to have influenced some of those folks that are starting to get more recognition. How does that feel?
Clyde Carson: It's a good feeling. I love to see them shine. They are taking off and doing real good. I'm glad to be an influence. It feels good. I mean, I can't really elaborate more than that. Its just dope to see it. I'm so focused on my next move that I don't really trip. I just think that its dope man. Its especially a good look for the West Coast and the Bay Area. We got plaques coming and young superstars coming out. It makes it better for us. And I'm glad because that was my initial thing from the jump. You know the Bay Area really prides itself on underground music. We were making underground music but when we came we came with music that we felt could be national or at least on the radio and be looked at a little differently. (And the fact that) other people are on that same page and are excelling with it is just an awesome feeling. I feel like we planted a great seed.
Dubcnn: That's what's up. So speaking of planting a great seed, you have Playboy coming out in March so any last words for Dubcnn, man? The floor is yours.
Clyde Carson: Thank you to DubCNN. Thank you man for just letting everybody know what's up. That's really my last words. Get Playboy on iTunes and get it when it gets out. I appreciate all the support from all of my fans.