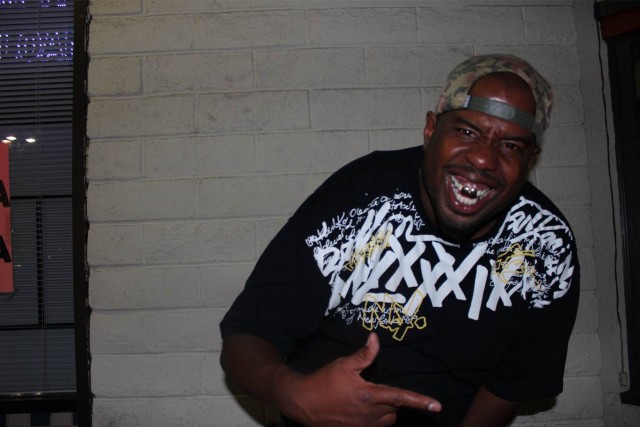 It's been a little over a year since we last had new music from Orange County's own Aliso Black.
In 2011 he released his Giving Out Matches & Selling Lighters project and the banging "Six Shots" featuring $Keem Price and Dirty Birdy.
In 2013 he release the collab single "Bellicose" [and "video"] with fellow OC native Phaizrok, featured on Noa Jones' "What My Granny Say" single, leaked the "Shitty 30'z" record produced by Ruedi Snare and then his "Opinion" freestyle – a spin off the West Coast Classic "My Opinion" from the 1993 "Illegal Business" album by the Bay Area's Mac Mall produced by Khayree.
Today he's back with a new track –  "Hard Cheese" – that more than a few rappers will relate to. Even if they're too busy fronting about cash stacking and gun clapping to acknowledge the tougher times, we all know that when times are tough and money is tight, insanity ensues. Aliso has had his share of lows on a quest for hip-hop supremacy, but his first response is not to run away. Instead he uses his desperate thoughts as ammo for lyrics. This time around, Aliso paints a dark picture of financial struggle that begins from minute the scratchy Wurlitzer keys hit your eardrums followed by a gun blast that sets off 4 minutes of raw, honest emotion.
The delivery hits hard lyrically and in the delivery as Aliso's range extends from Biggie-style baritone to the manic screams of Danny Brown. The OC rapper's street-level bars are a complimentary pairing with the gully attitude bumping throughout the track produced by rising TDE star Willie B (Kendrick Lamar, Wale).
As you listen, it's easy to imagine Aliso carving out lyrics as he lives them, hoping to see a brighter day as he fights his way out of the darkness.
Aliso Black – Hard Cheese (Produced by Willie B) Audio

Make sure to hit up 
Aliso Black
 on 
Twitter
 and stay locked to Dubcnn for more news and media!