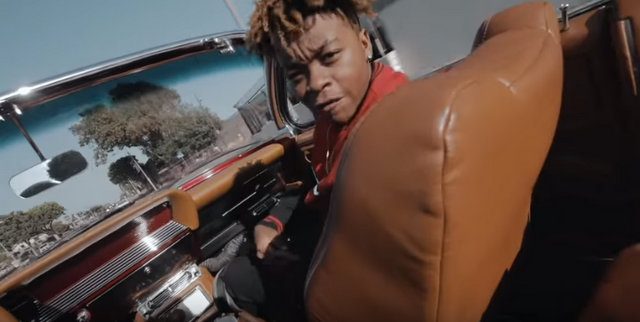 Last year we featured Marleik "Mar Mar" Walker II as part of our 15 year old career-breaker feature series called "On The Come Up."
As well as the introduction, the Compton youngster Mar Mar – son of Marleik who old school DubCNN readers will remember from mixtapes such as Perfect Timing, his "What's Good" and "Red Dress" singles, as well as appearances on Taje's Hot Box, Western Hospitality 4 – dropped "Ghetto" from his "PG-14" project.
Today he's dropped off his new video "Don't Hate", where young Mar has a message for those jealous folks who love to hate. The video also stars OG Wacko, one of the co-owners of the 319 Music Group, the label that brought The Cali Swag District to the scene.
Mar Mar "Dont Hate" (Video)