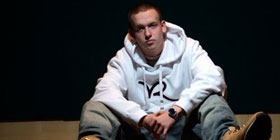 Aceman is a name Dubcnn regulars may well have noticed in the credits of a few records over the last year or so on Dubcnn.
The up and coming young producer Aceman hails from Slovakia and has already laced beats for singles you will be familiar with including Kicks from No One (Dae One & Noni Spitz), Every Bitch Pay by Harold Blue as well as the 2008 track from N.U.G. called All I Know featuring Tekneek aka Tek Nizzle of Tangled Thoughts and Kurupt.
Today Aceman is gearing up to drop his own project, an EP titled "Westcoast Ubiquity," that will feature Focus…, No One (Noni Spitz and Dae One), Al Stylez, Noetic, Smokey Lane, Big Chan, Lil Bam, XL Middleton, Harold Blue and more.
We've been sent the first track from "Westcoast Ubiquity" that seems Al Stylez and Smokey Lane combine for "Swaggnificent" – check it below.
Al Stylez & Smokey Lane – Swaggnificent (Audio)
"Westcoast Ubiquity" will drop early this year, in the meantime stay locked to Dubcnn for news and media from the porject and follow Aceman on Twitter.