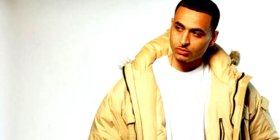 With last year's collaboration album with Ski Beatz, "Embedded", Locksmith once and for all solidified his position in Hip-Hop as one of the rawest lyricist to grace the microphone. To further establish himself in the game, he is gearing up for the release of his official solo album "Labyrinth", currently slated for a March 2012 release.
Today we have the album's first video, in which Locksmith tackles one of Hip-Hop's favorite current topics: the Illuminati.
Watch as Lock breaks it down for the listener, you might learn a thing or two:
Locksmith – Illuminati (Video)
More news on "Labyrinth" very soon!