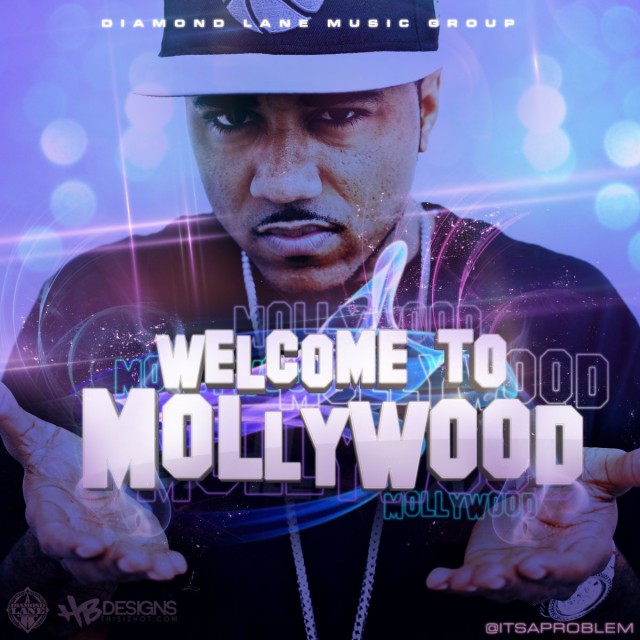 Diamond Lane Music Group record artist Problem is never far from a Dubcnn update. Week after week he keeps dropping new music or video – either solo or collaborative – and today is no exception.
Having dropped off the music video for Last Love – who has been enjoying success with the Last Love single on iTunes since late 2011 – he returned in January with the video for They Mad featuring label mate Bad Lucc before dropping the Swig Tape project with DJ Nik Bean and Diana Wehbe.
In recent weeks he also featured in the Dubcnn Exclusive Behind The Scenes Video of E-40's Function Video and of course the final music video.
Today we are back as Problem has just released the latest single from is upcoming "Plan B" album via iTunes, for the track "T.O. featuirng Skeme over production by Rack Cityメs DJ Mustard. The music video directed by Topshelf Junior will be filmed in the coming weeks and to stem the gap whole we wait Prob has just sent us a brand new mixtape entitled "Welcome To Mollywood" – 19 tracks of nothing but heat featuring E-40, Bad Lucc, Dom Kennedy, YG and Skeme.
The mixtape is available below for both download and via our streaming audio players for those at work or on the go and we urge you to download from dubcnn to truly support the westcoast and experience Free, no waiting, no passcodes download or streams via the HUB of Westcoast Hip-Hop, Dubcnn.com.
Problem – Welcome To Mollywood (Free Downwload)
Problem – Welcome To Mollywood (Streaming Audio)
Enjoy and stay tuned for the release of Problem's upcoming "Plan B" album due via Diamond Lane Music Group later this year – and another Dubcnn/Fortress Television exclusive interview feature in the coming week!