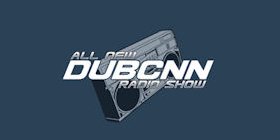 This week J-Double, Worldwide Warb & Scott Taylor aka ST the Specialist of the All NEW Dubcnn Radio Show take a break from interviews to catch up on current events. In recent weeks the team have given you an exclusive interview with Brooke Taylor) and most recently with Compton MC Brian James to discuss his Dubcnn sponsored Life On Mute project.
This week they take some time to catch up on current events and unveil a new segment to the show for WorldWide Warb, leading up to the release of his upcoming audio book,
that will be available for FREE download exclusively at DUBCNN.
As usual the guys bring hot new music from Audio Push, Snoop Dogg, Glasses Malone, Monkey Beezness, Melokan, P-Funk, David Banner & more.
Dubcnn Radio: Episode 44 (03/23/11)
Enjoy the show, leave your comments on the show page using the Facebook Comment tool and ensure you take part in the show by contacting us through Email, Facebook, Twitter, on the Forums or by calling us on 602-903-FLOW (3569). Remember if YOU want to advertise on the show then ensure you email in today.