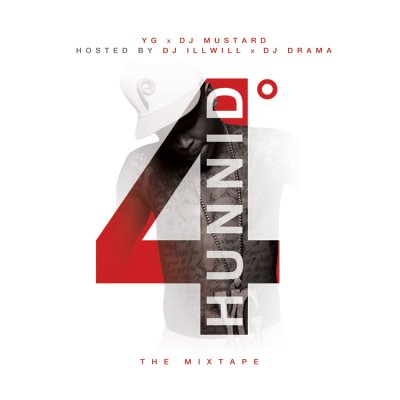 Pumping out club banger after club banger, YG and DJ Mustard have quickly become one of the hottest duo's in the game. YG's hit-making abilities have been proven time and time again since he smashed the game with "Toot It & Boot It", as he currently has the "Snitches Ain't Shit" single and "Bitch Betta Have My Money" killing the dancefloors. Mustard on the other hand has been making a killing with "Rack City" as well as Problem's latest smash, "T.O.".
Today marks the release of a brand new mixtape by the infernal duo, YG & DJ Mustard. While on their 45-city tour with Tyga, they teamed up with DJ Drama & DJ ill Will for a new mixtape, "4HunnidDegreez".
The project features Meek Mill, Mac Miller, 2 Chainz, Kurupt, Nipsey Hussle, TY$ and Dom Kennedy among others and is available for free download below:
YG & DJ Mustard – 4HunnidDegreez (Free Download)
Enjoy the mixtape and expect big things from the Pushaz Ink camp in 2012.