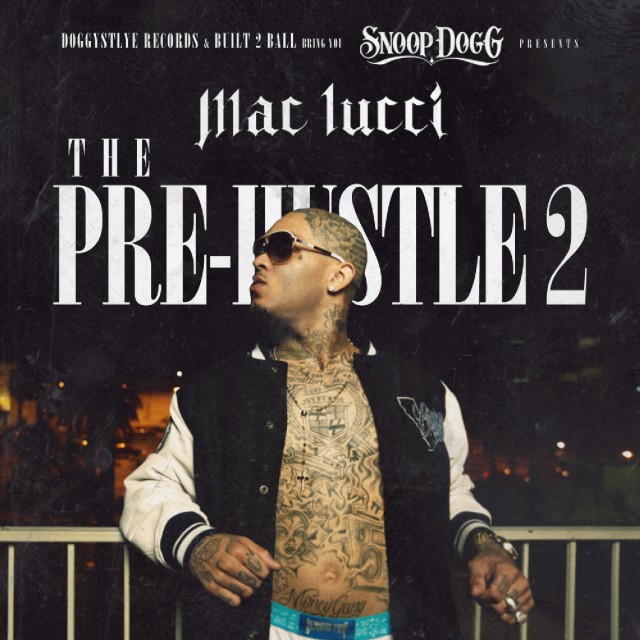 Snoop Dogg's protege and one half of the group Hustle Boyz, Mac Lucci, released his new album "The Pre-Hustle 2" today. His last project, the "Pre-Hustle EP" dropped in late 2011 and spawned the street smash "Cali Life", produced by Dae One.
Super-producer Dae One is on board again for a chunk of the production on the new album, "The Pre-Hustle 2". Guest appearances on the album include Snoop Dogg who appears on the single "Funny Hoes" (expect the video soon), along with 8 Ball, Tha Dogg Pound, Alori Joh (R.I.P.), Soopafly, Brevi, Roccett, Compton Menace and more.
The video to "Hustle Celebrity" with Brevi will be dropping this week. Check out the tracklisting below and head over to iTunes or Amazon to cop the album and/or listen to samples.
1. Intro
2. Human Feat Alori Joh (R.I.P.)
3. What Up
4. Funny Hoes Feat Snoop Dogg
5. On Me Feat Legacy
6. Dont Give A Fuck Feat Carlos Mcswain
7. Check Me Out Feat D-Dimes, Dae One & Soopafly
8. Hustle Celebrity Feat Brevi
9. Stripper Love
10. Ready 2 Smoke Feat 8 Ball, Dogg Pound, Hustle Boyz
11. Knocking
12. Misunderstood Feat Compton Meanace & Roccet
13. Realest Feat Young Giants
14. Gangsta Shit Feat Big Doty & Ing Legend
15. Flow Priceless Feat TC & Young Flow
16. Suka Free Plane Feat Pilot P
17. Tears Shed On My Page Feat Brooke Taylor