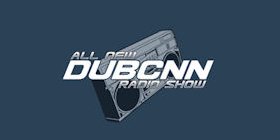 After a brief hiatus J-Double, Worldwide Warb & Scott Taylor aka ST the Specialist of the All NEW Dubcnn Radio Show are back with an All New Episode.
This week the guys welcome DUBCNN Alum and Inglewood's finest Disko to discuss his album Starz On Marz and amongst other things how DUBCNN gave him his start.
Of course you know the music is always on point with bangers from E-40, Baby Bash, Masspike Miles and more including a DUBCNN Flashback from King Tee & DJ Quik, as well as a premiere from Siccness, an artist whose music has been featured previously on the site. So tune in and enjoy another episode of the All New DUBCNN Radio Show
Dubcnn Radio: Episode 46 with Disko (04/20/11)
Enjoy the show, leave your comments on the show page using the Facebook Comment tool and ensure you take part in the show by contacting us through Email, Facebook, Twitter, on the Forums or by calling us on 602-903-FLOW (3569). Remember if YOU want to advertise on the show then ensure you email in today.