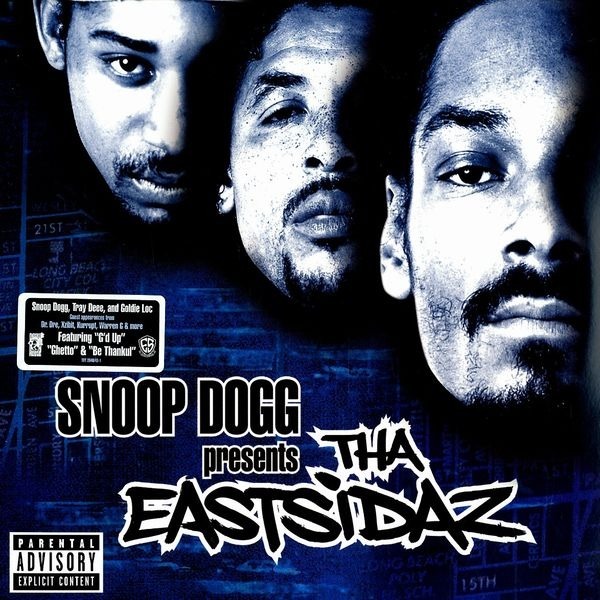 We continue with the teasers in the lead up to our new DAILY WESTCOASTfeature we are getting ready to bring you next month. So far we've had theWestcoast Wednesday feature with the Kurupt record I Thought You Knew featuring Krook and produced by Fingazz – which was an "unreleased/bonus" record from Kurupt's third solo studio LP "Space Boogie: Smoke Oddessey" released in 2001.
We followed that up with a Throwback Thursday special to celebrate a classic record from 1999 from Warren G's third studio album, "I Want It All." The Game Don't Wait (Remix) featuring fellow 213 members Snoop Dogg, Nate Dogg and Xzibit over a Dr. Dre production and earlier this week brought you Paparazzi fromXzibit's debut album "At the Speed of Life" – released May 27, 1996 and produced by Thayod Ausar.
Today – inspired by our earlier update about Big Tray Deee and his book release [see; Big Tray Deee Pens From The Pen: Releases "Streetz Gon' Cry"] and us dropping his classic I Beez Tha Hardest record – we've decided to take this weeks Throwback Thursday to travel back to 2000/2001 and drop two songs from the two Snoop Dogg presented Eastsidaz albums.
First up, from the debut Snoop Dogg Presents Tha Eastsidaz LP released February 1, 2000 on Dogghouse Records and TVT Records, we have the Battlecat produced single "G'd Up" featuringButch Cassidy – listen below
Tha Eastsidaz – G'd Up (Feat. Butch Cassidy) (Audio)
Next up we have the lead single from the groups second and final studio album "Duces 'n Trayz: The Old Fashioned Way" that was released on July 30, 2001. The single "I Luv It" is once again produced by Battlecat and can be heard below!
Tha Eastsidaz – I Luv It (Audio)
Enjoy, spread the word and lookout for our DAILY WESTCOAST feature launching soon!