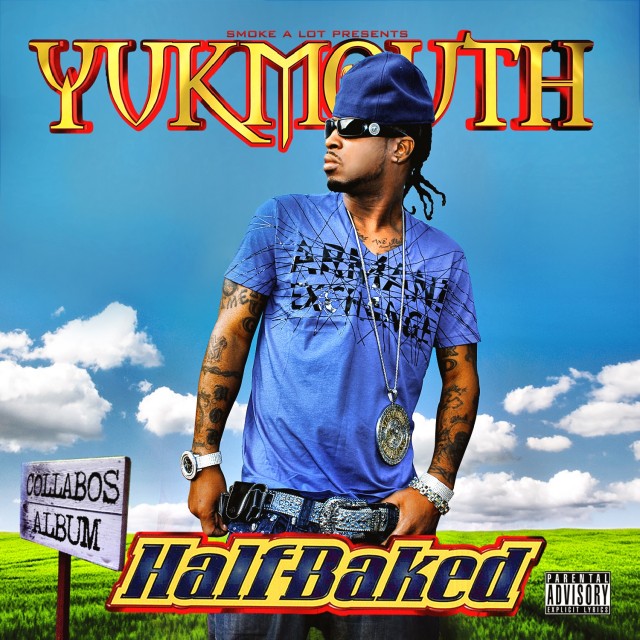 West Coast veteran Yukmouth released a brand new album today entitled "Half Baked". Following his friend Tech N9ne's example, this is a "collabos" album, which sees the Luniz spitter team up with some of Hip-Hop's a-listers for collaboration tracks.
Features include: 2 Chainz, Styles P, Daz Dillinger, Freddie Gibbs, Z-Ro, The Jacka, YB The Rockstar, Clyde Carson, Berner, B-Legit, C-Bo, Jayo Felony, Young Noble, Gudda Gudda, J. Stalin, Cellski, Dru Down and more.
You can grab the album on iTunes now, and check out an exclusive preview track below:
Yukmouth – Step Ya Weed Game Up (ft. Daz & Jayo Felony) (Audio)
Enjoy the track and make sure to support Yuk by copping the record!