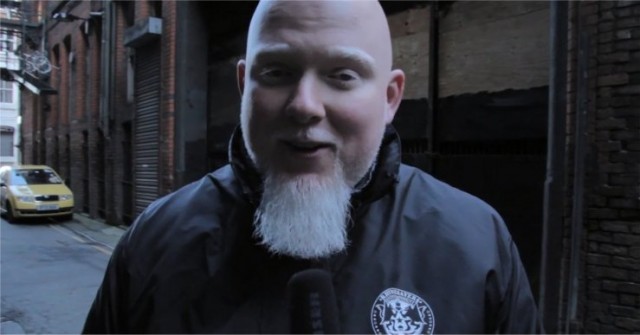 The term 'conscious rapper' is one that can get banded about a little too often and thus begins to lose its meaning. Any emcee who can idly spout any form of contrived social commentary can be dubbed (often by themselves) a conscious rapper.
On the other hand, there are musicians who, devoid of the necessity for a catchy tagline, can truly invoke thoughts and emotions through the content and soul behind their music. Brother Ali has been – and still remains – as prominent an example of the latter as there is likely to be in the world of hip hop.
Earlier this month we informed you that the Minneapolis representer Brother Ali was readying his highly anticipated new album, "Mourning in America and Dreaming in Color" and we dropped off his new single Not a Day Goes By and its accompanying Music Video.
In that same update [see; Brother Ali Drops "Not a Day Goes By" Track + Video + European Tour Dates] we also informed you that Brother Ali was set to tour Europe with Grieves and Budo during May.
Last week he started the tour in London, UK @ XOYO before hitting The Roadhouse in Manchester, UK on Friday May 11th – where two of Dubcnn's latest UK recruits – Mark Jorgensen and Bedos Mavanubu – caught up with him for an exclusive Dubcnn interview.
In the interview – conducted just before his sell-out gig in Manchester – we took time to find out more about the new album, Rhymesayers as a label and his thoughts on some of the controversy he has faced for his music. We have a video interview, full written transcript as well as exclusive footage of the show below – check it now!
Exclusive Brother Ali Video Interview & Live UK Tour Footage (Watch Now)
If you haven't already seen Brother Ali's live set, it;s got to be on the 'must see' list for any hip hop fan. Following the UK, Ali has dates set in Netherlands, France, Germany, Belgium, Denmark, Sweden and Norway before returning to the States to host Rhymesayers 5th annual Soundset Festival on 27th May in Minneapolis – if you can, ensure you hit one of those shows, as you can see from the footage you wont be disappointed! Huge S/O to Brother Ali [follow on Twitter], Jake and the Rhymesayers team from everyone at dubcnn.com.