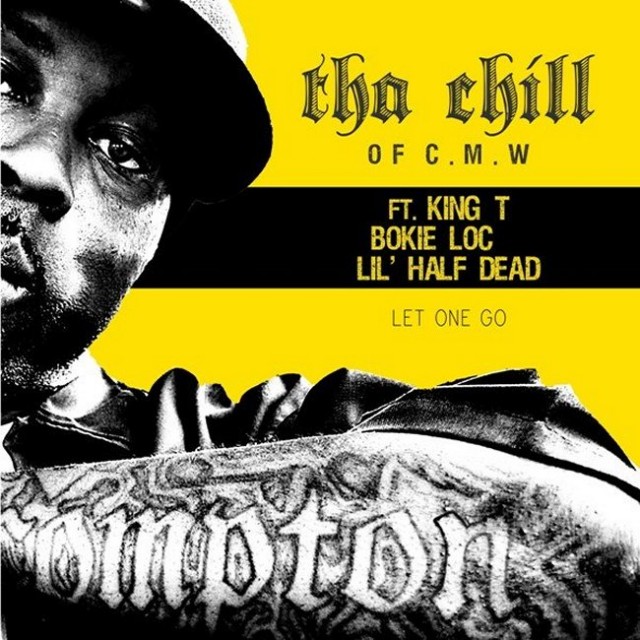 Late last year Tha Chill of Compton's Most Wanted released his mixtape "Big Homie Muzic Vol. 2" hosted and mixed by the one and only DJ Battlecat, and brought to you by dubcnn and Tha Chill.
Features on the mixtape included Kurupt, King Tee, MC Eiht, Gangsta, Spice 1, Jayo Felony, Kokane, Daddy V, Big Hutch, Big2DaBoy, Weazel Loc & Kola Loc (Doggy's Angels) and featured Wut We Gone Do with King Tee and Weazel Loc, On My CPT Chit and Murda Dance featuring Spice 1and Michelob.
Big Homie Muzic Vol. 2 – as we reported back then – was just the prelude to Tha Chill's upcoming LP"Chillafornia" which had been expected to drop in February.
Last week were back with the long awaited first single from "Chillafornia" – that is now being released on May 22 through Hoopla Worldwide – featuring Tha Dogg Pound (Daz & Kurupt), Audio Stepchild and Bokie Loc entitled We Ain't Feeling Nat. Today we return with a World Premiere courtesy of the Hoopla Worldwide team that sees Chill link up with King T, Bokie Loc & Lil' Half Dead on "Let One Go" – listen below!
Tha Chill Let One Go (Feat. King T, Bokie Loc & Lil' Half Dead) (Audio)
Enjoy and remember "Chillafornia" drops next week, May 22nd 2012!