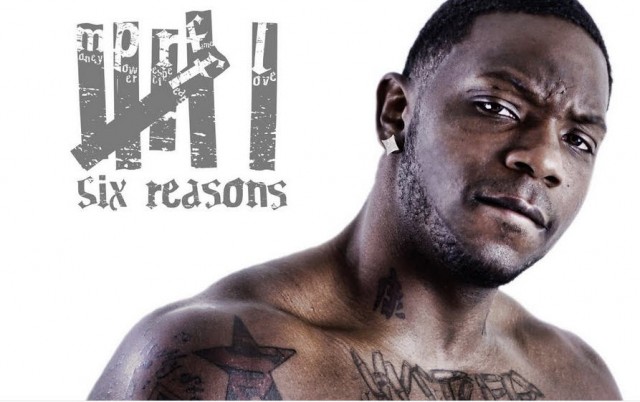 With the release of "80's Baby" only weeks away – the follow up to his 2008 Pipe Dreams and last years Do Not Pass Go Do Not Collect $200 – Watts representer Six Reasons is getting fans ready for more new music.
Over the last 12 months Six Reasons has brought us footage of him and The Game LIVE in Arizona at The Venue Scottsdale as well as dropping the video to his latest record Raindance featuring Too Short and a Behind The Scenes look of that shoot.
He followed that up with the video for Shotgun featuring Constantine before dropping the single Runnin' For President as well as a music video earlier this year.
In recent weeks he's also dropped a video for I Need A Cape featuring Prophet that will appear on the "80's Baby" project and was at SXSW last month, which culminated with a performance on the Vibe House stage alongside hip-hop heavyweights, such as Snoop Dogg, Timbaland and Nipsey Hussle – a journey we brought you visually with six Reasons "The Road to SXSW 2012", followed by Keep It 100 and Silly Arguments (Feat. Choir Boi) featuring Choir Boi over a production by Starr Lab.
Last we we dropped the official single Michael Myers from "80's Baby" as well as this Behind The Bars video showing the creative process involved in making the song.
Today, Six Reasons returns to drop off a new song entitled "Attitude" which features LeMarvin that will features on the "80s Baby" mixtape presented by DJ Skee – check the tracl below!
Six Reasons – Attitude (Feat. LeMarvin) (Audio)
Lookout for more news, audio and video from Six Reasons over the coming weeks in the lead up to "80's Baby" which is due in Spring. If you haven't already make sure you check the records Do Me a Favor, I'm Eatin'featuring Prophet, the summer single Fat Lady as well his appearances on the just released Prophet & Deep H2oz mixtape #darkroom.