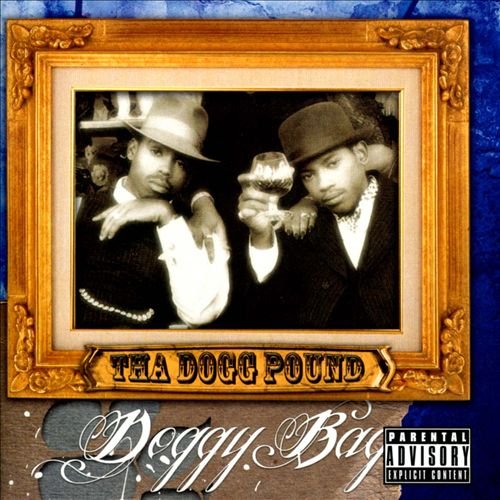 Since being acquired by Toronto, Canada's WIDEawake Entertainment Group, legendary west coast label Death Row Records has been re-energized, as we've seen unreleased catalog albums from Snoop Doggy Dogg, Crooked I, Danny Boy, Kurupt, Sam Sneed, LBC Crew and more have hit record store shelves.
The long awaited "new" Dogg Pound album called "Doggy Bag" is now set for a July 3rd 2012 release and the project – which is a selection of unreleased, updated and remixed tracks – has recently been available on AllMusic with 30 second samples of each track.
The 15 track project – the tracklist to which is shown below – features artists including Nate Dogg, Snoop Dogg, The Lady of Rage, Warren G, Michel'le, Too $hort, Prince Ital Joe, Deadly Threat and Crooked I.
Dubcnn.com will have some full track samples soon but until then checkout the tracklist below and the cover within this update and then head to AllMusic to hear samples!
01) Like Dis
02) Every Single Day (Feat. Nate Dogg, Snoop Dogg)
03) Gigolo
04) Everybody Needs To Slow Down
05) I Don't Care What the People Say
06) Me In Your World [Original] (Feat. The Lady of Rage)
07) Let's Play House [Original] (Feat. Warren G, Michel'le)
08) These Reasons
09) It Might Sound Crazy [Remix] (Feat. Too $hort)
10) Farewell To My Enemies [Interlude]
11) Save a Life (Feat. Prince Ital Joe)
12) Big Pimpin' (Feat. Snoop Dogg)
13) U Ain't Tha Home (Feat. Crooked I)
14) Life I Lead
15) N.Y. 87 (Feat. Deadly Threat)
Remember "Doggy Bag" drops July 3rd 2012.