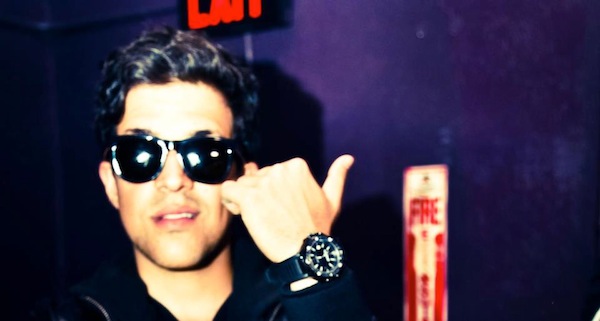 The Venice, CA artist Azad Right dropped his first single last year on Dubcnn called Spiderwebs and accompanying Music Video before dropping the acclaimed six track debut EP A Piece Of Mine in mid 2011. He followed that up with the Dubcnn Exclusive Interview in September 2011 before releasing his full length project The Time Is Right.
Already in 2012 we've had two new singles entitled Better Days and Growing Apart, the "no hooks" record It's All Right over the "Intro" instrumental byThe XX, the Old School record and most recently Intuition produced bySy.ic.
A few weeks ago we brought you the the first visual from his upcoming project, "The Time Is Right: Deluxe Edition", dropping this Summer – the video for Alone from the aforementioned The Time Is Right featuring Luna Angel over production from Professor O.
Today we are back as Azad has decided that while he completes the new album he is doing a series where he asks his fans on Facebook and Twitter what artist/instrumental they would want to hear him over. This week, they were given the option between Jay-Z's "Can't Knock The Hustle" and Nas's "N.Y. State of Mind" and we have the banging outcome for you to check out below!
Azad Right – The Right State Of Mind (Audio)
Ensure you check out his early and most recent material and learn more in our interview and ensure you keep checking back on Dubcnn for more news and media from Azad Right. In the meantime check him out on Twitter.