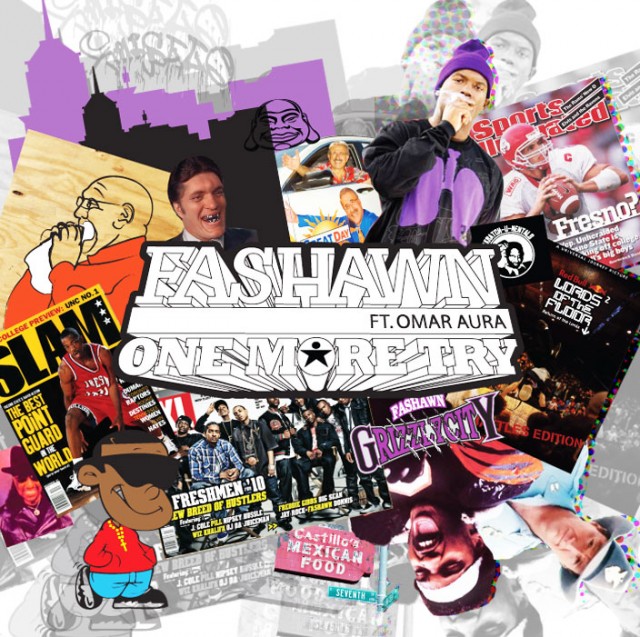 Earlier this year – while wrapping up his upcoming solo album "Champagne and Styrofoam Cups" – Fashawn dropped the Deluxe Edition of last year's critically acclaimed mixtape Higher Learning Vol. 2. featuring J Cole, Tony Williams, GLC, Gilbere Forte and more via iTunes and Amazon.
The original version was released in February 2011 with DJ tags from DJ Ill Will and DJ Rockstar for Free Download via Dubcnn. Over recent months we've kept you update with new Fash records including Santiago's Revenge 2 as well as Generation F produced by ATG and its Music Video directed byMikhail Sarkhosh.
Last week we returned with a new leak in the lead up to the release of "Champagne and Styrofoam Cups" entitled One More Try featuring Omar Aura where the duo paid homage to their hometown of Grizzly City aka Fresno, California!
Today the duo have released a video to the track, which utilises Fresno's own Timmy T's 1991 #1 Billboard hit single One More Try as the backdrop, watch it below!
Fashawn – One More Try (Feat. Omar Aura) (Video)
Look out for Fash's upcoming solo project "Champagne and Styrofoam Cups" later this year!