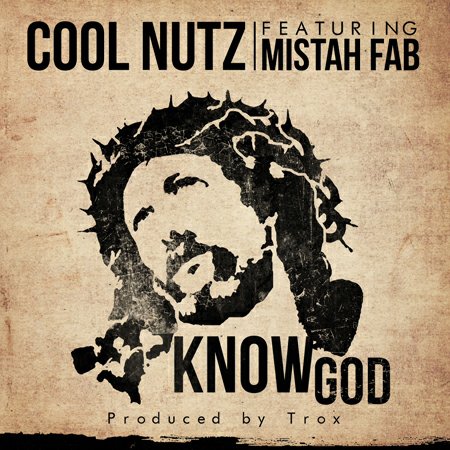 Last month Cool Nutz was back on Dubcnn for the first time since 2007 when we had Cool Nutz and Luni Coleone on Dubcnn for this Exclusive Interview to discuss their first collaborative effort, "Every Single Day," which featured the single That Doe featuring and produced by Bosko.
Since then the Portland MC – whose career spans more than 2 decades over 9 solo albums – has featured on countless releases and his long awaited 10th solo album, "The Cook Up," dropped back in August via his Jus Family Records.
In our update last month he made The Cook Up available for Free Download and via ourStreaming Audio Players right here on Dubcnn
Now, with a soon-to-be-announced LP slated for release this fall, Cool Nutz is prepping a new free album, "PORTLAND NI%$A" which will be released on July 24th and includes features from Tech N9ne, Krizz Kaliko, The Grouch, Messy Marv, Bosko and Mistah FAB who is featured on the tape's lead single, which we have for you today entitled "Know God" produced by Trox
"Know God" was written on a flight to London, as Cool Nutz was prepping to tour Europe; "I was inspired by recent events in my life, where I was looking for direction with certain decisions that needed to be made. The track brought out the words, and while I was sitting on the plane it felt like God was telling me to write this song."
For the song's feature Nutz knew he needed someone who could lay something special on the a track and so Mistah FAB was the perfect addition; "Being good friends with FAB, I was aware of the loss of his mother and how painful that was for him, I knew he would be able to come up with something that would be perfect,"
Cool Nutz – Know God (Feat. Mistah FAB) (Audio)
Ensure you follow Cool Nutz on Twitter and drop your feedback and stay tuned for the release of"PORTLAND NI%$A" next month.