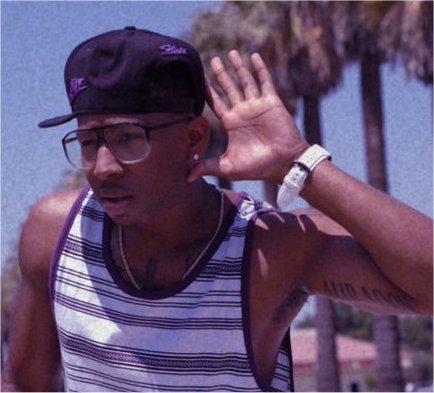 As Fashawn builds towards the release of his upcoming solo album"Champagne and Styrofoam Cups" he has spent some of this year working alongside fellow Grizzly City representer Omar Aura helping him build his buzz.
The Grizzly City Boy Affiliate has been grinding for some time now bringing his fresh energy to the table with a "G Funkesk" style. Omar was featured onFashawn's Higher Learning 2 Deluxe Edition as well as recently releasing his own "The Auradon Sessions: The American Don" project.
During that time he has also toured with Fashawn, Wiz Khalifa, Talib Kweli and Evidence and has worked with artists including Curtains, The Grynch, The Federation, G Malone as well as label mate Fashawn on the One More Try single and One More Try Music Video.
Today he is on Dubcnn with a new solo record that will feature on his next project, "The Auradon Sessions: Players Only," which Omar Aura promises will be his best work to date! "Automatic" is produced by Stantastic and can be heard below.
[raw] 
[/raw]
We will be keeping you posted on 
"The Auradon Sessions: Players Only"
 over the coming weeks, until then Follow 
@TheAuradon
 on Twitter!