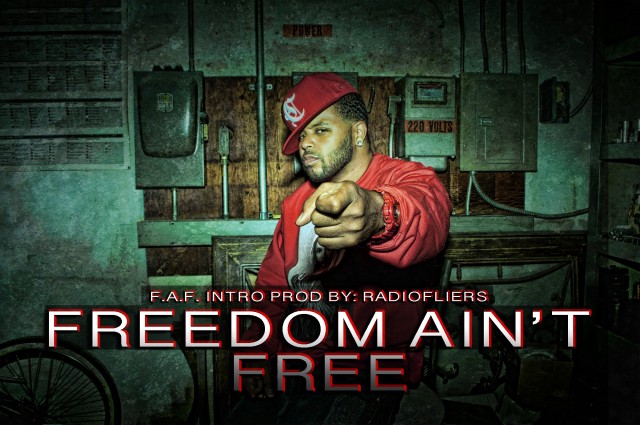 Last week we re-introduced West Covina representer Topic [see Topic Is Back & Confirms "Freedom Ain't Free" and reminisced on the last 5 years worth of updates which has included his breakthrough The Coast Guardmixtape hosted by DJ Skee, the American Hustler mixtape with DJ Warriorand Felli Fel and The Appetizer mixtape.
Now – free from his previous record deal with SRC/UNIVERSAL – Topic is under his own Boss Life World LLC and is looking to release a new project titled"Freedom Ain't Free" from which we dropped The RadioFliers producedFreedom Ain't Free (F.A.F.) Intro in last weeks update.
Today Topic is back with the Exclusive World Première of the Freedom Ain't Free (F.A.F.) Introwhich is directed and edited by Red Carter – watch it below!
Topic – Freedom Ain't Free (F.A.F.) Intro (Video)
"Freedom Ain't Free" will drop later this summer, until then check his official website and hit him onTwitter.