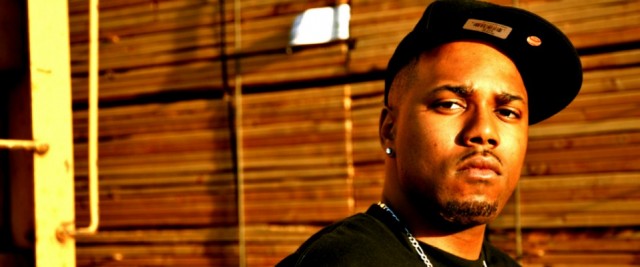 Up and Coming West Coast emcee Rosevelt has just released his sophomore mixtape and this one caught our ears in the office last week and is not to be missed!
Born in Dayton, Ohio Rosevelt relocated to the Inland Empire in the late 80's and later settled in Long Beach. Since the mid 2000's Rosevelt and his Grindmode team have been doing exactly that dropping mixtapes and doing shows.
This month he released his sophomore project entitled "Rock Bottom High LP" with production credits that include Epik, THX, Willie B, Seige Monstracity, Sega and more plus features from Chuck Dizzle, C-Nice, Kokane, Brooke Jean, Yung LA, Kasi Jones, Dynamic Certified, Techniec, Smokey Lane, Ill Camille, Hawdwerk, Noa James, Skeem Price, Roscoe Umali and Karelezz.
This release really isn't to be missed as the production is banging from back to back and Rosevelt has something to say – take heed! We have the full project for you to download free or stream via our streaming audio players.
Rosevelt – Rock Bottom High (Free Download)
Rosevelt – Rock Bottom High (Streaming Audio)
Check out the video to the albums lead single and title track below.
Rosevelt – Rock Bottom High (Music Video)
Stay tuned to Dubcnn for more from Rosevelt and ensure you follow @Rosevelt4Prez on Twitter!