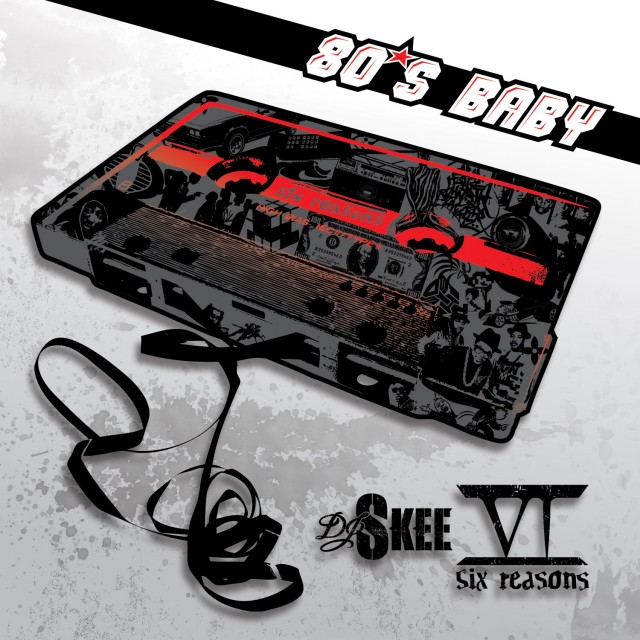 After hyping it for months Six Reasons finally dropped his 80's Baby mixtape for Free Download and to Stream on Dubcnn last month. 80's Baby was the follow up to the 2008 Pipe Dreams and last years Do Not Pass Go Do Not Collect $200 and was once again presented by DJ Skee.
The build up was relentless with music and video including Raindance featuring Too Short, Shotgun featuring Constantine, I Need A Cape with Prophet, Runnin' For President [music video], Keep It 100, Silly Arguments (Feat. Choir Boi) featuring Choir Boi, Attitude featuring LeMarvin, Black Rosary and its Music Video, Whipメn It, Pinky Swear and the single Michael Myers.
In June we also caught up with the man himself for this Exclusive Dubcnn.com Interview and today we can drop the official video for the single Michael Myers – a track that has been steadily gaining traction on radio in markets, including Los Angeles, Las Vegas, Bakersfield, Modesto, Albuquerque and Corpus Christi – watch it below!
Six Reasons – Michael Myers (Video)
Enjoy the video and then if you haven't yet grab 80's Baby for Free Download or via Streaming Audio featuring appearances from Nisha J, Mika Left, Choir Boy, Icebeezy Swag, Kenni, LeMarvin, Johnny G and Too Short over production from Deep Watters, Shockmatic and Starr Lab.