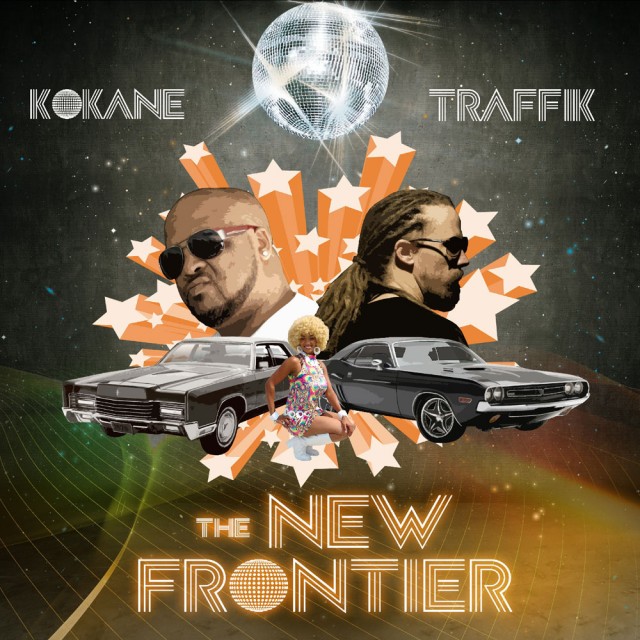 When cultures collide, the result can be anything fron wonderful to deadly. In the case of Australian musician Trafford Kennedy, better known under his artist moniker Traffik, and Jerry Long, better known as Kokane, the marriage of two styles from different continents resulted in an exceptional fusion of funk, neo-soul and hip-hop, aptly titled "The New Frontier".
The album will see light of day on August 7th, 2012 via the artist's independent imprints, Bud E. Boy Entertainment and Chosen Warrior Music. The majority of production is handled by Traffik and the CWM family, guests include Soopafly and G Malone.
As promised, we have the official video to the first single off the album, "Make Believe", available for you to watch below. The song is produced by Earl Grae Music:
Kokane & Traffik – Make Believe (Video)
If you've been following Kokane's moves for the past months, you've probably noticed an incredible increase in visibility, following and presence in the marketplace, which is largely due to his independent grind and new ventures, such as the DJ King Assassin-supported mixtape "Dr. Kokaestien".
The "Dr. Kokastien" mixtape is currently #4 on Billboard Heat Seekers, #19 on the Rap Albums chart, #20 on the R&B/Hip-Hop chart and #28 on the Independent chart. Kokane's last album, "The Legend Continues" is #11 on the Billboard Heet Seakers chart and #27 on the R&B charts.
Dr Kokastien/ @DjKingAssassin #4 on heat seekers/ #19 rap albums/ #20 r&b hip-hop/ #28 indie."The Legend Continues" #11 HS/ #27 r&b charts
With "The New Frontiner", Koka is looking to further expand his reach and introduce his fans to Traffik. Expect more news and leaks from the album and make sure to pre-order "The New Frontier" by clicking here.