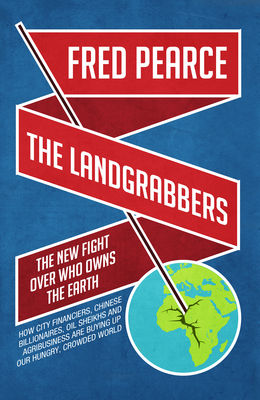 Back again with another book review, this time I take a look at The Landgrabbers by Fred Pearce.
"Right now, an unprecedented land grab is taking place around the world. Every day, parcels of land – the size of Wales and larger-are being gobbled up across the plains of Africa, paddy fields of South-east Asia, jungles of the Amazon and prairies of Eastern Europe.
The raiders are the ultra-rich Gulf oil sheikhdoms, Russian oligarchs, Chinese entrepreneurs, jumpy governments worried about food security in an ever more populated world, and financial speculators looking for the next big investment opportunity.
The victims are subsistence farmers around the world, whose title to the land they work is uncertain and whose power to prevent their governments selling it from beneath them very small. Following the trail from the boardrooms and ministries to the victims themselves, The Landgrabbers lifts the lid on the most profound ethical, environmental, economic and social issue in the world today."
Check out the review below.

The Landgrabbers by Fred Pearce (Book Review)
Purchase The Landgrabbers: Hardcover or Kindle edition UK/US.