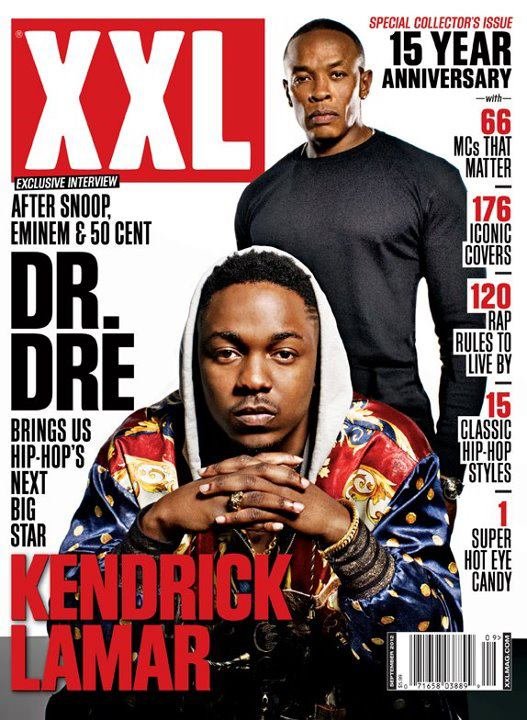 As ever on Dubcnn the news and media surrounding Kendrick Lamar is relentless. Most of you first heard K.Dot on Dubcnn 5 years ago and now his stock is truly rising since aligning with Dr. Dre and releasing The Recipe single back in April – and announcing his major label debut LP "Good Kid In A Mad City" is due to drop October 2nd via Aftermath/Interscope/TDE.
Despite a planned back video for The Recipe, we confirmed yesterday that the huge appeal and interest in Swimming Pools (Drank) produced by T-Minus and mixed by Ali & Dr. Dre was set to be the single to spawn the first video and the folks at AHH suggested that it will debut this Friday August 3rd on BET's 106 & Park!
Today the promotional-wagon switched into overdrive with the release of the cover of the upcoming September 2012 edition of XXL Magazine that shows Dr. Dre "introducting" Kendrick as "Hip-Hop's Next Big Star" – reminiscent of the 50 Cent, Dre & Eminem cover from 2002!
See the cover in full by clicking the update image and remember "Good Kid In A Mad City" is scheduled for October 2nd – now go listen to The Recipe and Swimming Pools (Drank) again right now!