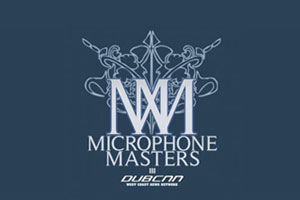 Microphone Masters Radio Show with your hosts Blaze Rock and J-Luv have cooked up a tasty episode for you. Look at the menu and you will find tasty morsels from Xzibit, Ras Kass, Andre 3000, King T, Zion I, MC Eiht, Brother Ali and more.
With football season upon us Blaze and J talk about how they approach letting their young sons play tackle football. What goes into their decision making process? And the political rhetoric is reaching a fever pitch so are you an advocate of more government or less government? Find out why for Blaze the answer is: it depends. Editors note, this episode was supposed to air earlier this week, we apologise for the delay.
[raw] 
[/raw]
We believe the planned release date for "Napalm" is now scheduled for October 9th 2012 – stay tuned to Dubcnn for the latest music from this project!