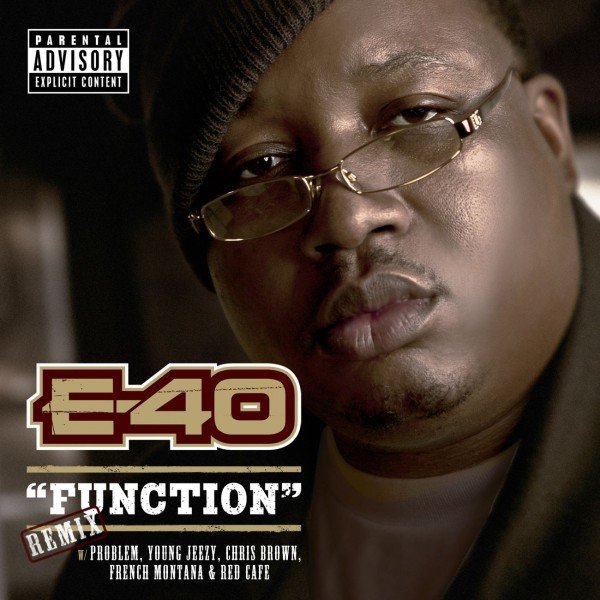 On March 27th E-40 dropped his triple disc opus "Block Brochure Part 1, 2 & 3." Over the weeks and months leading up to release we brought you the lead single Function featuring Diamond Lane's Problem, the homie YG as well as the rising Bay Area artist IamSu! over a Trend of League Of Starz production.
We followed that up with Exclusive Behind The Scenes Footage the of Function musci video and then the full "Function" music video.
In May we dropped the E-40 Hollywood 3 X Album Release Party Photo Gallery which celebrated the success of the smash hit single Function and Block Brochure Part 1, 2 & 3″ as well as the videos for Zombie featuring Tech N9ne & Brotha Lynch Hung and What You Smokin alongside Snoop Dogg, Daz, Kurupt & Kokane.
In July E-40 was back dropping the video for I'm Laced featuring Cousin Fik – whom he also recently featured alongside with Laroo for Blankin' and then released a REMIX from Block Brochure Welcome To The Soil: Volume 1 for track 16 entitled In This Thang Breh Remix that already featured Turf Talk & Mistah FAB but Tone Bone of League Of Starz enlisted Big Sean for the club-perfect remix.
Today E-40 has released the video for his Function "Coast To Coast Remix" that features Young Jeezy, Problem, Chris Brown, French Montana & Red Cafe – watch it below!
E-40 – Function (Coast To Coast Remix) (Feat. Young Jeezy, Problem, Chris Brown, French Montana & Red Cafe) (Audio)
"Block Brochure Part 1, 2 & 3" is out now, go cop it now via iTunes