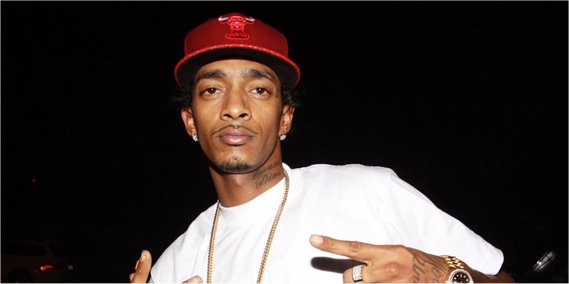 Neighborhood Nip Hussle continues the grind that started with release of The Marathon Continues late last year with his relentless new material push. In recent months we've brought you videos for Forever On Some Fly Shit, Run A Lap, I Need That Video with Dom Kennedy, as well as appearances on L.A. Confidential with Blanco and Get Mine alongside Kid Ink.
Nip followed that up with footage of his Performance at Smoke Out Festival 2012 with Guerilla Union before we caught up with him Live in Amsterdam for an Interview Feature.  He then put out the Rick Ross featured Proud of That produced by Jiggy Hendrix, an Up Close Documentary Europe 2012 Video that charted his The Marathon Continues tour and then in July announced a series where after every 2,000 followers he gets on Twitter he'd drop a new record. So far you've had the All Birds (Freestyle) freestyle with YG and Creep over TLC's timeless classic.
Today Nip has dropped a new record called "Get Away" featuring Ken Malik, listen below.
[raw]
[/raw]
We'll be keeping you updated on the latest new Nip, get us bookmarked!