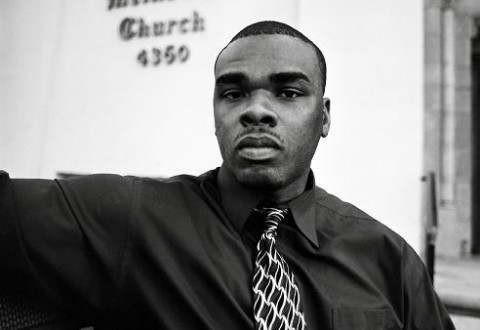 If you were around in the early days you'd know that Dubcnn.com was one of the first places that introduced you to Bishop Lamont online, before the chance meeting with Dr. Dre on the set of The Game's "Dreams" video and him being scooped up to Aftermath.
Bishop Lamont spent the years that followed doing exactly what he always had – continually flooding the streets with popular mixtapes – all of which have appeared on Dubcnn down the years [check the archives].
After more than five years without his solo album release, Bishop opted to part ways with Aftermath camp, following in the footsteps of many signees; most notably Joell Ortiz, Rakim, Hittman and Last Emperor, before him, it was early 2011 before we tracked him down for this exclusive interview .
During the latter half of 2011 new music was scarce but at the turn of this year we confirmed that a re-worked version of his shelved Aftermath LP "The Reformation" was in the works. Following the promotional trailer for the first single off of "The Reformation" we then brought you the full Sodom and Gomorrah single with DJ Rhettmatic and then his 5 Fingers of Death Freestyle.
We reported in July that Bishop is finalising "The Reformation" for release under his own Diocese Entertainment imprint but was looking to drop a mixtape first with DJ Woogie entitled "The Layover" – and from that we dropped the first record titled Don't Stop featuring Mopreme Shakur over a Nick Speed production.
Today we are back with another new record off "The Layover" this time produced by Madlib and featuring Mykestro called "Lunch Time" – listen below!
[raw]
[/raw]
Lookout for "The Layover" on Dubcnn soon and stay locked for "The Reformation" dropping before the end of 2012! In the meantime check some of his classics from down the years below!
Bishop Lamont – Grow Up (Audio) (Produced By Dr. Dre)
Bishop Lamont – The Confessional (Mixtape)
Bishop Lamont – Pope Mobile (Mixtape)
Bishop Lamont – N*gger Noize (Mixtape)
Bishop Lamont & Black Milk – Caltroit
Bishop Lamont & Indef – Team America: Fuck Yeah
Follow Bishop on Twitter