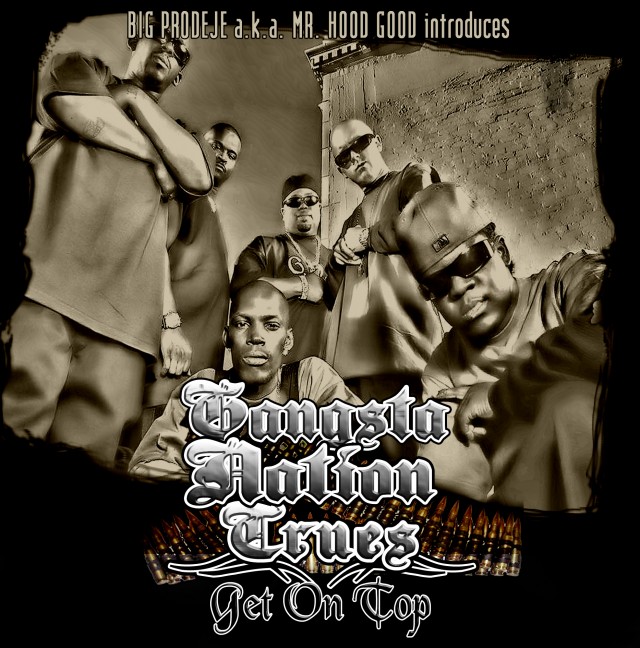 In a musical world that has grown claustrophobic with "want-to-be" rappers and MCs, Cali Pitts, front man of the musical collective called G.N.T, stands as a lone soldier amidst the dust and tumble weeds of what used to be called West Coast rap. Having come up during the Golden Era of West Coast rap, Cali Pitts has a clear musical vision which gives credit to what has been, while looking towards a future that provides a solid foundation for a genre that many might say has lost its form.
The G.N.T project is the brainchild of Big Prodeje of South Central Cartel fame. After many years of doing production deals with independent music labels, multiple albums and singles in the Top 200 Billboard charts, and several million units sold, Big Prodeje has a clear sense of what it takes to create marketable music.
In addition, his experience as a performing artist provides him with a unique viewpoint when it comes to the music industry. His perspective is one that lends itself to being more artist-centered, rather than label-centered. According to Big Prodeje, "…there's enough for everyone. I believe in spreading the wealth and being fair. At the same time, I want to make quality music that stands on its own."
With the debut release of G.N.T's first album, "GO GET IT" (slated to be released in October 2012), Cali Pitts aims to establish a musical collective, which eventually will grow to incorporate other MCs from all coasts. For this record both, Big Prodeje and Cali Pitts are focusing on bringing back the heart of good music. "I live in reality," says Cali Pitts, "and my music is a reflection of my reality.
My music is like therapy; I want to give clarity and perspective to what's happening every day in the streets, while providing a sense of how to deal with these issues."
While Cali Pitts is not new to the game (having started his career as a member of South Central Cartel), he shies away from taking on the title of being an "O.G" in the game. "I came from that, I was definitely influenced by that, but that does not reflect the totality of who I am as an artist. I haven't had my time to shine."
Dubcnn has their mixtape up for free download
[raw]
[/raw]
Stay tuned to Dubcnn for the latest on Big Prodeje and G.N.T.