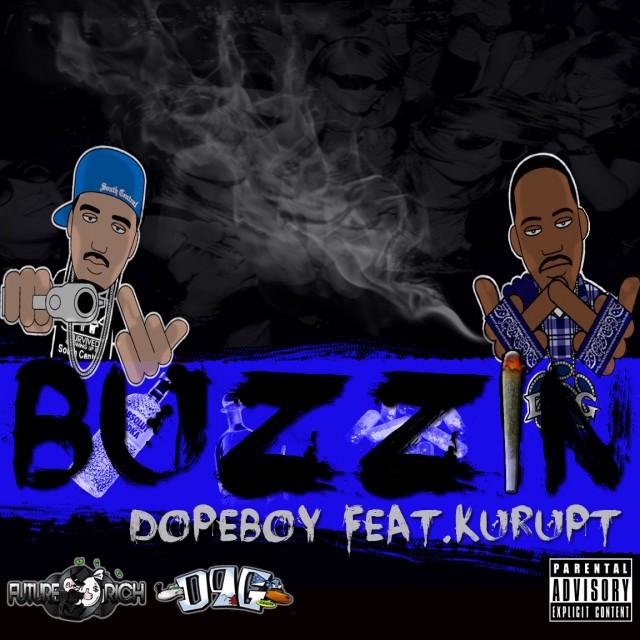 Dope Boy A.K.A Esko is a name that many of you who are close to the L.A. scene may already be familiar with.
The talented Los Angeles representer has been writing since the age of 13, soaking in his South Central environment but during his teenage years dropped out of school having been arrested for drug dealing.
Having realised the path he was taking had no future he re-focused on music and joined The Gotti Boyz, a rap group put together by Kurupt. During that time the group released two mixtapes with Black Wall Street's Nu Jersey Devil & DJ Haze and since then has been around west coast legends including Tha Dogg Pound, Dj Quik, Warren G, & Snoop Dogg; using the opportunity to educate himself on the business and industry.
Later this month he will release a solo mixtape under his Future Rich imprint called "ESKO" that will feature artists including Kurupt, Six Reasons, Skeme, Problem, Kendrick Lamar,  Glasses Malone, J Doe, LES, & LeMarvin.
Today we've been given the first three teaser tracks from the project,  the solo cuts "Che Guevara Flow" & "Kobe Bryant Ready" and the Kurupt featured "I'm Buzzin" all of which you can hear below.
Dope Boy Esko – I'm Buzzin' (Feat. Kurupt)

[raw]
[/raw]
"ESKO" will be released via dubcnn.com on October 12th and is hosted by Power 106's DJ Carisma. Next week we will also be dropping "Liquor & Drugs" featuring Skeme as well as "Pop That" with Six Reasons & Problem. Until then follow DopeBoyESKO on Twitter.