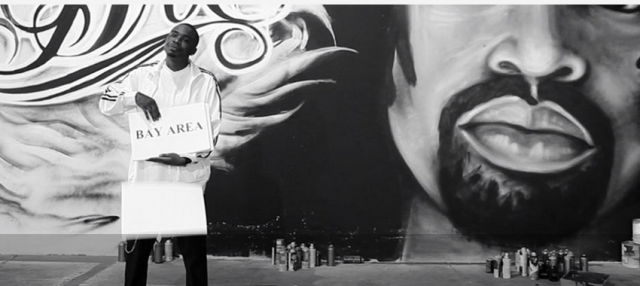 Incase you didn't know, Bay Area veteran Mac Mall returned with an entirely-Khayree produced album titled "Rebellion Against All There Is" earlier this year (April to be exact), so if you've been sleeping – pick up your copy now. DubCNN caught up with Mac a few months ago for an exclusive interview where he told us about the new record among other things.
The album's first video was to the title track, "Rebellion Against All There Is", featuring Ray Luv. The controversial video was well received by both new album old fans alike. Today, Mac Mall returns with the second video off the album, "Izm", which they shot in front of the legendary Mac Dre mural in the Bay Area – including a full live band. Check it out:
Mac Mall – Izm (Video)
Pick up Mac Mall's latest album "Rebellion Against All There Is" now!