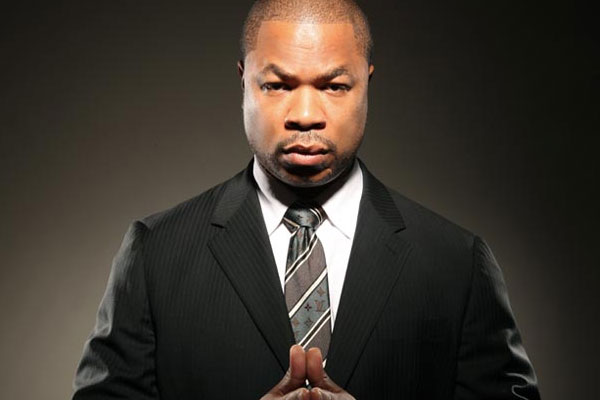 DubCNN had the opportunity to reconnect with one of our long time friends and supporters, Mr. X 2 tha Z Xzibit. At the first tour stop of his new "Napalm" tour in Oakland, in support of his first solo album in 6 years dropping on October 9th 2012, we sat down with X to find out what he's got going on.
He talks to us about "Napalm", the creative process behind it, picking the features as well as some of his personal highlights, such as the Dr. Dre-produced and Likwit Crew-assisted "Louis XIII" or the heartfelt "1983". We also talk about his being a veteran now, nostalgia, and the energy he puts behind his live show.
X also gives us some insight on balancing family life vs his music career, and how he feels about the immensely popular "Yo Dawg…" meme that was created about him on the internet.
Make sure to pick up Xzibit's new album "Napalm" in stores now.
Check out the interview and footage of the show below.
…………………………………………………………………………………..
Interview was conducted in October 2012
Questions Asked by: Nima Etminan (@nima_dubcnn)
Video Filmed & Edited by: Jennifer Wing
…………………………………………………………………………………
Dubcnn Exclusive – Xzibit
By: Nima Etminan
Related Articles/Media
Xzibit – Napalm (Album Review)
Xzibit – Louis XIII (ft. King Tee & Tha Alkaholiks) (Prod. by Dr. Dre)
Xzibit – Napalm (Video)

………………………………………………………………………………
Watch The Interview

Prefer to download the interview? Click here to download the MOV (500MB)

Dubcnn: What's going on with you X? You're back on Dubcnn to talk about the new album "Napalm" dropping in a couple of days.
X: What's up Nima? Nice to see you. First of all, I want to thank you for taking such a heartfelt approach to reporting and representing for the West Coast and really standing up and being a good representation of what we do out here.
It feels good to be able to come with an album this strong, first of all. It's been a minute since I dropped one and to come back to such fan fare and everybody supporting the music and just giving a real shot to listen to it and see the maturation of me, it's been great.
Dubcnn: At this point, it's safe to call you a veteran, you've been in the game for a long time. Do you get nostalgic when you think about being the "big homie" now with people looking up to you and your career?
X: When I look at it, I just feel like I've accomplished some milestones. But I by no means feel like I'm finished. "Napalm" is a good step in the right direction, it is a very strong debut, definitely going to turn some heads, and then I need the 1-2 punch, following it up with something stronger. I think that's the main goal.
I'm very invested in my career, I've made a lot of changes, a lot of improvements, changed my circle and my surrounding and became really focused. I thought I was focused before, but after some dedication and some time, I really feel like I'm at a optimum performance right now. I can put my mind to something and achieve it without being distracted. It's a better place that I'm in now and this album is a reflection of that.
Dubcnn: Your live show has always been an important part of your career. You've toured constantly, overseas and back and I've seen you bring a lot of artists on tour with you over the years, from Defari to Krondon and now you've been riding with Demrick (Young De) for the past few years. What made you keep him as a part of your live show?
X: I mean I like rocking with people that are likeminded and as dedicated as I am. People that really want to come in. Like you said, the live show is really important and I made it hard for people with #1 records that come on after me, you know? I made it difficult. So you level the playing field when you get out on the stage.
If you can do a live show, you can kick anybody's ass and that's where we get down. We don't play man, we get in and we know that the crowd wants to come see a Hip-Hop show and that's what we do! I'm never to cool or too swaged out to fucking do a great show. *laughs* That's what it's about.
Dubcnn: You've got a lot of great collaborations on this album, and I noticed that you have a couple of people on there twice, like Game, B-Real or Wiz Khalifa. What was the process behind putting those records together?
X: It was created organically. The music spoke for the features. Once I started the records, I would bring the people that I felt like they need to be on the record, that sounded like they need to be on the record. I kept the features really creative, it's not just because they're on the song – they might not be doing no rapping whatsoever. Like WIz sung some shit and then he did a verse on some shit, Game did a hook something and then did a verse on something. It's different, it's structured very uniquely and I'm glad that the circle of people that I got on the record sound consistent and sounds like one body of work.
Dubcnn: How was it to get King Tee, Tha Liks and yourself on a Dr. Dre track?
X: Man, that was like Christmas! First, you gotta get the track – let me tell you the process. First, you gotta get the track and I ain't talking about him just giving you the beat! Dr. Dre gotta give you the beat AND the paperwork with his signature on it AND he's got to give you the files. Once I saw Rob come in the studio with the hard drives, I knew I was in there! *laughs*
Dubcnn: Cause you know, you see a lot of "Dre" tracks on album…
X: Yeah!! *laughs* "Dre tracks* But it ain't what you would expect. *laughs* But yeah, I've got a lot of respect for Dr. Dre first of all, he's one of my mentors, someone I look up to and someone I always confided in when it comes to this music shit – and the personal shit too, I consider him a friend. So when it came to doing this record, he gave me the beat and said if I can do something with it.
I brought the beat up in the studio and we got down with King Tee and Tha Alkaholiks! I told them we've got to do this and submit it to Dre and see if we can make this happen. So all the things fell into place, Dr. Dre blessed the track and it was good to get Alkaholiks and King Tee in the studio one time. I don't think we've ever done a whole record like that! So for everybody to be on the same track under the banner of my album, it's like coming home!
Dubcnn: You're also known for doing heartfelt tracks. I feel like "Thank You" was one of the standout records from the last album. Is there something on this album that you would compare to something like that?
X: I have one that's in the same family even though it's nothing like "Thank You", and that's "1983". On "1983", you get to hear it from me. People talk for me and talk about me and talk around me, but they don't ever hear it from me. So when "1983" came together, it was an opportunity for me to bear a piece of my soul and myself and my thought process.
My uncle gave me a cassette tape with my mother's voice on it – the song features my mom. She passed in '83 and I haven't had any contact or any memories of her outside of pictures. So my uncle gave me a cassette tape with her voice, a hour and a half of her just talking. She was talking about a book of poetry that she wrote and how she wanted the book reading to go. So I took experts of this cassette tape and made it a part of the track so it sounds like I'm talking to her. Man, it was crazy!
Dubcnn: Family has always been really important to you, you had a record called "Sorry i'm Away So Much" on "Restless", talking about your son. In the past couple of years, how close have you been with your family and how has your career changed along with that?
X: That's what it's been about. After Xavier Kingston passed away (editor:s note: Xzibit lost his new born son due to medical complications in 2008), I went and really focused on them. I travel a lot, so when I travel, I'm doing it in the light of taking care of them. When things aren't right at home, I can't realistically come out here and be 100%, knowing that it's not that way at home. The time that I took to really make sure that Trey and Gatlin are good, that all of these things are in place, because that's what really matters.
It took me a little time to get that straight, on top of some other things. But it takes time to really sit down and reorganize all this shit, you know? So family is important, personal shit was neither here nor there – but sometimes you just got to disconnect from that shit and just really make sure that I'm running this at 100% to the best of my ability. When I felt that was the way it is, that's when I stepped back in and produced this record.
Dubcnn: You're a certified West Coast veteran, a legend in the game. Looking at current artists coming up, who are you admiring?
X: I feel like the TDE camp (Top Dawg Ent), I know Dom Kennedy, the rest of those guys. I fuck with Slim The Mobster. I got peoples up and down the coast though and I just think that the more music they put out, the more they find their direction… I don't look at it as no New West or no Old West, it's just West. They don't say the New Lakers, you're just on the Lakers! *laughs* You may be new, but the banner stays the same. So I feel like that's what it is. I don't feel like anybody to be choosing who's dope and who's not, I still feel like I'm competing! You know what i'm saying? So let me spread my wings a little bit and see what's happening. *laughs*
Dubcnn: Now I never asked you this personally, but I read on the internet that you would get mad when you would see the memes on the internet where they put your face with the "Yo Dawg…" tag line? Do you laugh it or does it get annoying?
X: I mean… It is what it is. *laughs* I don't know how it started. I think they're really getting me confused with Randy, the dude from American Idol. He always says "Yo Dawg", I've never even said that in my life! *laughs* Who did that?
Dubcnn: I saw one that said "How many Xzibits could Xzibit exhibit if Xzibit could exhibit Xzibits?
X: One. *laughs* Just one.*laughs*
Dubcnn: Alright man, we're not going to keep you here forever, I know you've got a show to do. The album drops October 9th!