It's been 2 years since we last updated you with new music from Gonzoe.
In 2010 we kept regular tabs on Gonzoe as he released his single Los Angeles before dropping his mixtape with DJ Age entitled Wake Yo Game Up.
The two combined yet again later in the same year for the track Spot Light over a DJ Age production.
Today Gonzoe reached out to Dubcnn asking us to release his new single called "I Got It (Hella Trippy)" from his upcoming project #AudioLoudPack which he has scheduled for release on 1-2-13. Why that date? Well the astute amongst you will note that the date matches the original Los Angeles area code (213)! Check the single below.
Gonzoe – I Got It (Hella Trippy) (Audio)
[raw]
[/raw]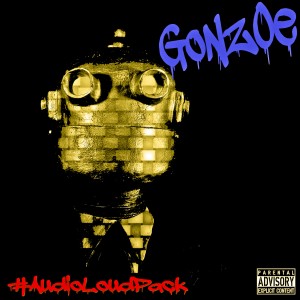 Enjoy and ensure you follow Gonzoe on Twitter and stay locked to Dubcnn for more music from #AudioLoudPack before its release on 1-2-13.