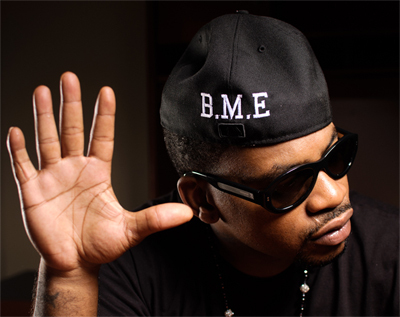 Co-Signs are supposed to help your career. Big name artist places aspiring artist on his multi-platinum CD and then the aspiring artist receives higher visibility and minimum gold status. Obie Trice was co-signed by one of Hip Hop's top selling artists in Eminem and that came with a gold plaque for his first album. But time passed and Obie Trice, real name no gimmick, was forced to stand on his own away from Eminem and the Shady umbrella.
Dubcnn linked up with Obie – for the first time in six years (see our August 2006 interview) – as he continues to deliver high quality Hip Hop to the masses. Obie touches on giving back to his community, his view of success and his new project. Take a few minutes and bring yourself up to date with the one and only, Obie Trice.
…………………………………………………………………………………
Interview was done in November 2012.
Questions Asked By: Javon Adams
Listen To The Interview Audio Below or 

1. Download Here
…………………………………………………………………………………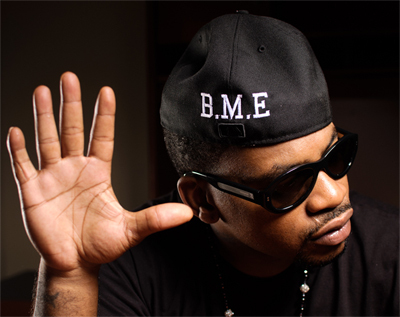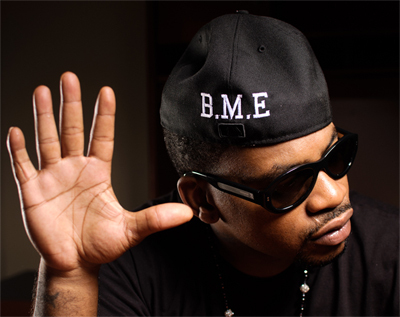 …………………………………………………………………………………
Interview Audio
[raw]
[/raw]
Dubcnn: Dubcnn.com. I have the pleasure of conversating for a few minutes with the one and only, Obie Trice, real name no gimmick. How are you doing man?
Obie: I'm good man. I'm chillin'. How are you?
Dubcnn: I'm doing good. I know you have a project….a new mixtape that is coming out that we are going to talk about in just a second. But I wanted to ask you…you're a vet in the game and I wanted to ask you…when you have a project like this, a mixape, how do you measure…especially since you are doing your independent grind these days…how do you measure its success. How do you know that this mixtape has been successful? How can you measure that?
Obie: Well, I usually don't put anything out that I don't like. I'm a fan of the music first so if I'm feeling it then I have to feel good within myself to release it. That's really what I go by. It ain't about the beats. It ain't about the lyrics or what I'm saying on there. It's just about how I feel about the project itself, you know? If I'm just feeling the music and I'm feeling how it's laying and everything…it's not one certain particular measurement. It's just about me feeling the project and going through the records and asking myself if I would listen to that. Or would I dig that or get involved in that? That's how I do it.
Dubcnn: Ok. I hear you. Do you ever feel counted out? We know your affiliations and whatnot but do you ever feel counted out? Or maybe that people just refuse to let you grow as an artist? In this throw away society of Hip Hop, do you ever feel counted out?
Obie: I look at it like…we submitted two videos to MTV Jams and we would like to get regular rotation or get a video. I see a lot of videos from independent artists that have their video on those stations. And sometimes we look at that (and ask ourselves) what's going on with that? We also put in for the (BET) Hip Hop Awards to be in the freestyle and I know it's about demand. So we like to be involved in those type of things but counted out? No, I don't think it's counted out. I think it's just the politics that need to get together on our end of the stick being independent.
Dubcnn: Speaking of independence, so the new mixtape is coming out. Drop the name and let us know how long you have been working on it and what people can expect. Just talk about that.
Obie: It's called The Hangover and it's the follow up from the Bottom's Up album. It's the new mixtape and we plan to release the hangover album itself in April of next year but wanted to release the mixtape before Christmas. Before the year ends. But it's my production team and a few cats that I work with over here in Detroit that I feel need to be heard. It's a good mixtape so far and it's coming along nice.
Dubcnn: Talk about…you mentioned cats around your way…in doing a little more research about you even though I know a lot…it seems like you are very interested in giving back or at least give people opportunities to show what they're worth or the talents that they have. Talk about giving back, or being an inspiration to people around your way.
Obie: That's a main thing that we want to do. Put some of these artists on. If we get the plug and do good then I have a lot of things up my sleeve as far as developing new talent. And that is basically what we are trying to do. I want to be able to put artists out from around my way on a regional level for the Midwest to an international level. I'm an independent artist but I am also an international artist. I get a lot of tours from different countries and doing different things with a lot of different countries. So I feel blessed to be able to do that and I want to be able to give some of that to some of the people that I believe deserve it from the city.
Dubcnn: I hear you. So once again, Obie Trice and Dubcnn. So any last words for Dubcnn.com? Let them know when they can be expecting it and how they can keep in touch with what's going on with Obie Trice. Last words for Dubcnn.com
Obie: Yeah, it's not a tentative date for The Hangover but it's coming real soon. You can also reach me on @realobietrice but definitely the mixtape is coming before the year ends.
Dubcnn: Sounds good. I appreciate the time. We'll have to do it again.
Obie: Alright man, I appreciate you.