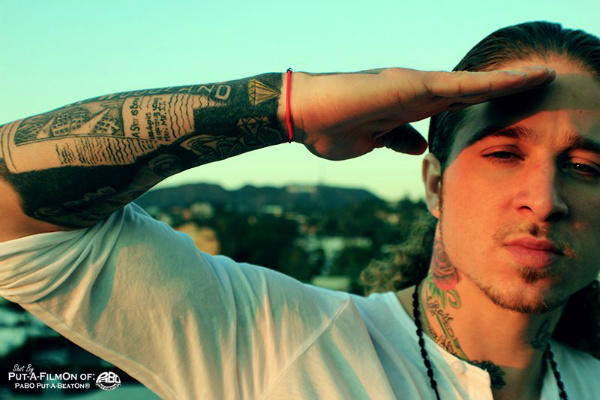 Micky Munday is an up and coming L.A. based Hip-Hop artist.
Having grown up across L.A. during his youth he experienced many sides of the city. The access to that array of both the possibility of success and what it brings – along with the trappings of failure – have caused him to want and strive for the best.
Always writing and expressing his thoughts and ideas with poetry, at the age of 17 he decided to take his destiny into his own hands using the platform of music and entertainment. Consequently the rap Alias Micky Munday was born. His musical influences extend the spectrum from Tupac, Nirvana, The Beatles, Biggie and Michael Jackson, and his debut mixtape released under The Press ENT entitled "Temporary Insanity" gave early adopters the chance to get a handle on his style.
Over the past few years Munday has worked with artists and producers including: THX, 1500 or Nothing, Knotch, Phonix, and Preach Da Truth and right now is gearing up to release a mixtape with his label mates under the group title The Press called "Meet The Press." The first single from the project is called "Goons N Strippers" and features Duke Gutta and Preach Da Truth – check it below!