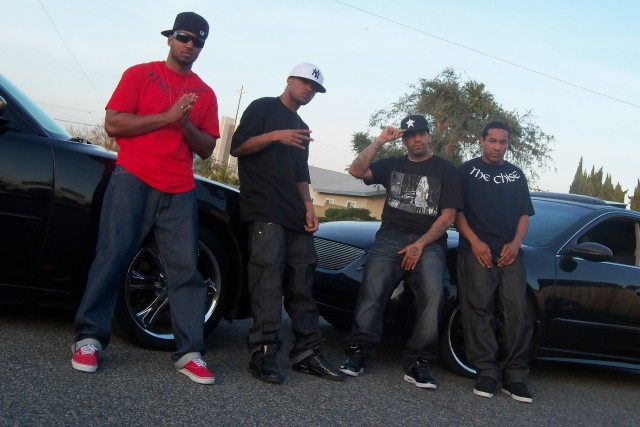 Around the same time Dubcnn.com was created – September 2002 – a Southern California super-group was formed with eight hungry MCs.
The Chise are an eight-MC unit of energy driven, self-produced, hip-hop crew engulfed Southern California hip-hop representers that have spent the last decade rocking shows and releasing albums refining their craft.
Each MC in is an individual with their own unique original sound and attitude. The Chise have fused elements of West Coast Rap, East Coast Hip-Hop and Dirty South Crunk into and original sound with an Orange County/LA party attitude. They've gathered a great following and down the years have shared the stage with the likes of Too Short, Method Man, E-40, Lloyd Banks, Twista, Slick Rick, The Game, and Naughty By Nature at iconic venues that include The Grove of Anaheim, Viper Room, The Roxy, Wavehouse San Diego, Knitting Factory, Key Club, and House of Blues (Anaheim) to name a few!
Last year they released their fifth group album, titled "Intervention" – which is available now via iTunes and other digital retailers – and late last year dropped a record that caught our ear, the second single from the LP entitled "Show Off."
Today we wanted to bring you the video to "Show Off" – which was directed by Kaliber for BestKeptEnt – which you can watch below.
The Chise – Show Off (Directed by Kaliber) Video
Enjoy the video and if you can make sure you catch The Chise live on February 15th at Key Club Hollywood when they open for Cam'ron. In the meantime follow them on Twitter and checkout Intervention on iTunes.