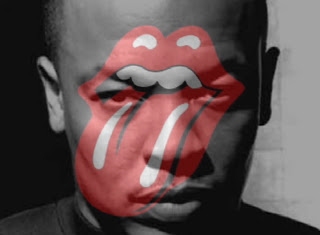 While we finalise our new DAILY WESTCOAST feature we wanted to drop off a Throwback record that has had the heads nodding in the Dubcnn Office today!
In recent months you've been treated to N.W.A. Straight Outta Compton, the Kurupt "Space Boogie: Smoke Oddessey" leftover I Thought You Knew featuring Krook, Warren G's The Game Don't Wait (Remix) featuring fellow 213 members Snoop Dogg, Nate Dogg and Xzibit over a Dr. Dre production and the Xzibit classic Paparazzi
As if that wasnt enough we followed up with two Eastsidaz records G'd Up (Feat. Butch Cassidy) and I Luv It, Bow Down by Westside Connection, the iconic I Got 5 On It (Bay Ballas Remix) featuring Michael Marshall, Dru Down, E-40, Richie Rich, Shock G, and Spice 1 as well as the festive classic Santa Claus Goes Straight To The Ghetto just before Christmas
Today we stumbled across a record from a decade ago that took the internet by storm at the time for two reasons; one it saw Dr. Dre do something he doesn't do very often and REMIX an existing record, and two it was a remix of the iconic Rolling Stones record Miss You from 1978. Not only that but it featured on the Official Soundtrack for Austin Powers in Goldmember.
The Dr. Dre & Mike Elizondo remix was well received at the time (released July 16, 2002) by many but has since fallen into relative obscurity so we wanted to bring it back to the attention of the masses today – enjoy!
The Rolling Stones – Miss You (Dr. Dre Remix) (Audio)
[raw]
[/raw]