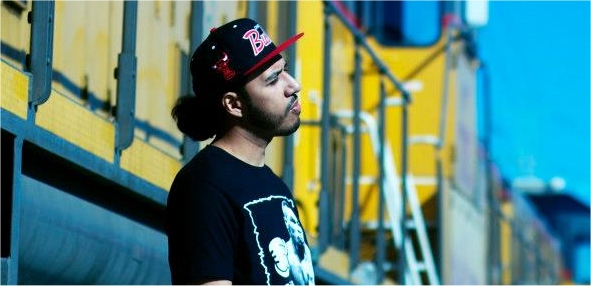 We are just two days away from the long awaited release of "ESKO" by Dope Boy A.K.A Esko via his Future Rich imprint.
His introduction on Dubcnn in October, Dope Boy Esko Readies Mixtape, Drops Single With Kurupt, brought you up to speed on his past work with The Gotti Boyz, under Kurupt and their mixtapes with Black Wall Street's Nu Jersey Devil & DJ Haze.
Since announcing that "ESKO" will be out on January 31st 2013 and is set to feature artists including Kurupt, Six Reasons, Skeme, Problem, Kendrick Lamar,  Glasses Malone, J Doe, LES, & LeMarvin we've spent the rest of our previous updates dropping new music.
Already we've brought you the solo cuts "Che Guevara Flow" & "Kobe Bryant Ready", the Kurupt featured "I'm Buzzin", "Pop That" with Six Reasons & Problem and Murda with Kendrick Lamar & Scoe – we followed all that up with the unveiling of the previously unreleased video for his Che Guevara Flow record. Earlier this month we were able to bring you the visual for "Liquor & Drugz" featuring Skeme.
Today – with the release in just 48 hours – we can bring you the final leak from the project. "D.G.K." features ill Camille over a Tae Beast (of TDE) instrumental; listen below
Dope Boy Esko – D.G.K. (Feat. ill Camille) Audio
[raw]
[/raw]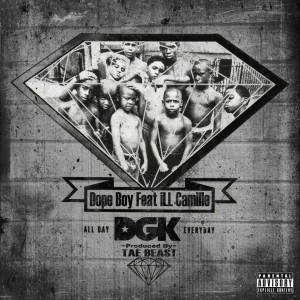 Remember "ESKO" drops via dubcnn.com on January 31st 2013 and is hosted by Power 106's DJ Carisma. Until then follow DopeBoyESKO on Twitter.