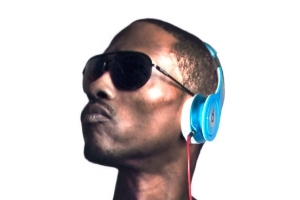 Dogg Pound Gangsta Kurupt – who is hoping to release his delayed "M.B.P. (Money B**ches Power)" mixtape soon – has hinted at a new solo album.
Speaking with AHH this week Kurupt discussed the planned mixtape which is hosted by DJ Nik Bean and alluded to a full length album called "Equinox" that he hopes to drop this year.
"Its fun, my mixtape now is really introducing me Kurupt again, introducing some new artists to the game and hittin 'em with that classic Kurupt and some new. I'm real excited to see what people think and I'm def shooting some more videos for the project too. 'Number One' is definitely a stand-out where I flipped the Jeezy and Neyo record and its talking about things that are going on right now in our lives currently – that's with me, Snoop and Daz. I love rocking the mic and I love MC s**t. I have one produced by The Rejectz that features E-40, I can't lie that's one of my favorites."
What was chronicled earlier in the week, when Kendrick Lamar told "The Ricky Smiley Morning Show" that Kurupt was one of the major influencers of his style as he developed his sound, was that Kurupt is as a relevant as ever and can still play a part in the emergence of new talent. Kurupt also told AHH what keeps him inspired after all these years,
"This is what I do this is my life, I'm a rapper. This is what I would do whether or not I get paid or not. I love being a rapper, I love rapping on the mic, doing shows. Also I get inspired by seeing other people do well. Like people like 2 Chainz, Snoop and Kendrick and people like that, seeing them succeed as well or having inspired them, that's what keeps me going. All that type of stuff, seeing Kendrick and people who generally have love me for my music and people who came up on my music and hearing people say they were inspired by me, that's what all my work is for. "
One thing in the AHH interview that wasn't expected was news that Kurupt and Daz are planning a new DPG album that they've been working on while touring with Snoop Dogg.
"We're working on a new DPG album. 'That's My Work Volume 2′ mixtape as well. Snoop got us on tour the majority of the year, we toured with Snoop where we worked on the album and the mixtapes. We ready to drop another classic, we in motion right now. [Snoop] Dogg keeps us on top of the world doing what we love"
Stay tuned to Dubcnn for more news on the album "Equinox," the DPG project and of course the long awaited "M.B.P. (Money B**ches Power)" mixtape hosted by DJ Nik Bean – check the video for the single from that release "Power."