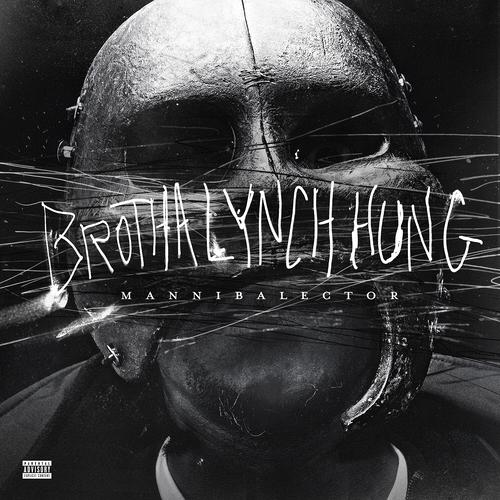 Sacramento spitter Brotha Lynch Hung was on Dubcnn last month dropping two videos from his upcoming "Mannibalector" LP.
Meat Cleaver was the lead single followed last week by "Krocadil" and today the gold-certified rapper releases Mannibalector, the third and final installment of his historic rap album trilogy.
The king of horrorcore rap is the first and only rap artist to execute a series of albums centered on a single character. In Lynch's case, the protagonist is a man who devolves into a cannibalistic serial killer with a noteworthy final victim.
Lynch is joined by labelmate Tech N9ne and fellow independent rap sensation Hopsin on the hard-hitting single "Stabbed." Accented by somber strings and brutal sound effects, the song's sonics provide a chilling backdrop for the three rappers to lyrically dispose of their rivals.
Released last week, the aforementioned video for "Krocadil" serves as the final of six visual entries to the three-album series. In the grisly clip, as bone-chilling as any of the Hostel films, Lynch symbolically puts an end to the Mannibalector character while showcasing his remarkable storytelling skills and calling superficial rappers to task for their simplistic music.
Conceptualized by Brotha Lynch Hung several years ago, the Sacramento rapper launched his album trilogy in 2010 with Dinner and a Movie. Lynch had the groundbreaking idea to have several albums focus on one character, a rapper who becomes a serial killer while wrestling with severe emotional and psychological issues. With 2011's Coathanga Strangla, Lynch documented the character's descent into insanity.
Ensure you cop  Mannibalector via iTunes today.