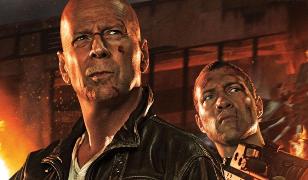 Today, DubCNN Lifestyle tackles the latest Die Hard movie. Review & Rating below, comment and let us know your thoughts if you have already been to see this film!
"John McClane travels to Russia to help out his seemingly wayward son, Jack, only to discover that Jack is a CIA operative working to prevent a nuclear-weapons heist, causing the father and son to team up against underworld forces."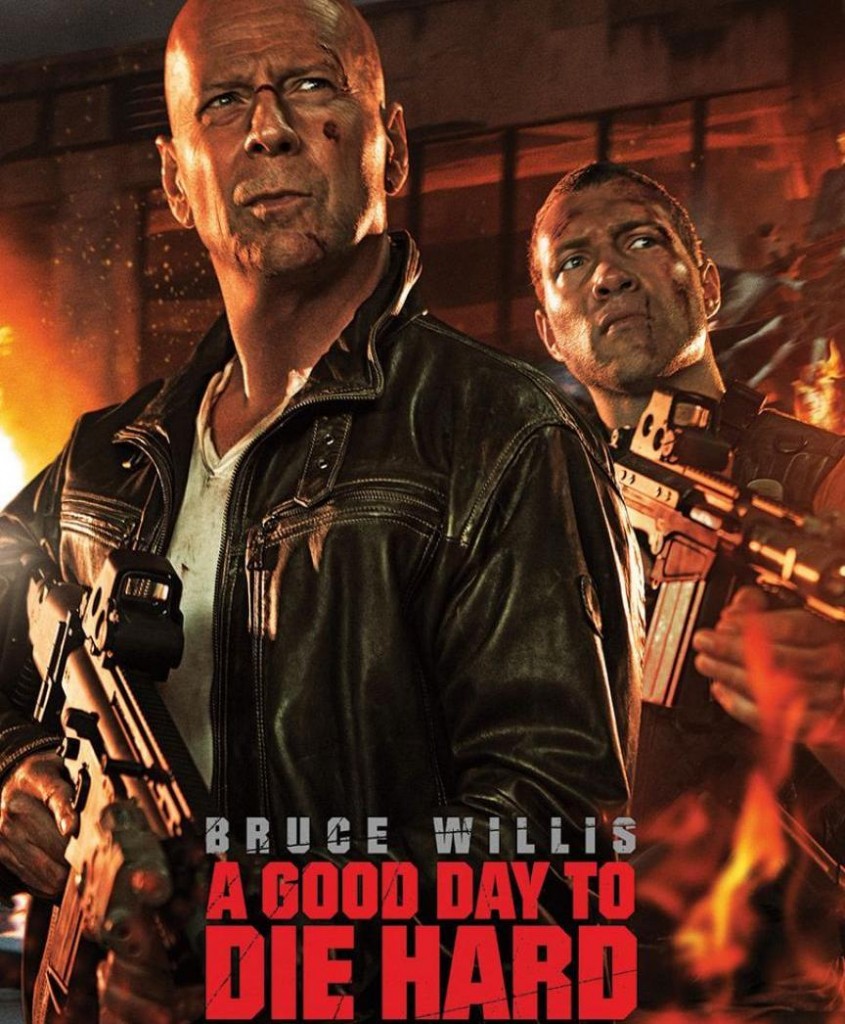 Rating: 1/5
…………………………………………………………………………………
A Good Day To Die Hard. If that is something that appeals to you, check out this movie. I predict your death will be due to a combination of sheer boredom and confusion over the plot or lack there of. Hollywood has done it again. A beloved film franchise that could seemingly do no wrong suddenly spends 90 minutes doing no right.
John McClane is back on the big screen – well almost. Rather we are served up a retirement home version of the once idolised character with the pee stained slippers to boot. Bruce Willis is awful reprising the role that catapulted him to action movie hall of fame status. He literally spends the first 15 minutes mumbling cheesy one-liners to himself, which when considering the rest of the movie, turns out to be the best part of the fifth installment.
Tearing up the blueprint from the previous hugely successful and classic Die Hard movies, director John Moore decided to design his own outline for how John McClane should re-enter the big screen. Sadly like many of his previous efforts, this piece of art he serves up resembles a child's coloring book – by the way, you're supposed to stay inside the lines Mr. Moore.
To put it simply, there is no villain. Well, that's not true. There are villains – several, just none that are presented as any sort of threat. When I think of Die Hard, I think of classic villains like Hans or Simon. Not a boring, bland Russian version of the Backstreet Boys. As a result, you don't really care what happens to them. Again – that's not true. I was wishing them all a speedy death for no reason other than granting me a swift exit out of that movie theater.
There is a plot in there somewhere, what it was I couldn't tell you, as it's never really explained. But it doesn't stop them from throwing a plot twist into the mix! Perhaps in a sense, the greatest villains of all have been created here. It's just a shame they happen to be the director, screenwriter and the printer that added those nonsensical words to those glorious white A4 pages.
There were a couple of action scenes, all of which suffer from an unforgivable lack of intensity or purpose. Its just random cars flying all over the place while Bruce Willis chuckles to himself. A helicopter shoots some stuff – the end. The character of Jack McClane adds nothing but a few additional hard to watch father/son moments in what is an altogether hard to watch movie.
In summary, early on in the film John McClane flips his truck and completes about 13 rolls before jumping out unscratched, unharmed, jogging away without a care in the world. He may have avoided any major injuries but my soul has been forever damaged beyond repair. Avoid this movie at all costs.
…………………………………………………………………………………
The views expressed here are those of the authors and not necessarily those of Dubcnn as an organisation.
…………………………………………………………………………………