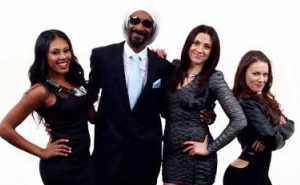 When it comes to entertaining, Snoop has never been one to stay within the confines of hiphop music.
Hosted by Rebecca Prince and featuring an all-star judging panel of Bishop Don Magic Juan, Lil Debbie & Hits From the Streets, Dime of the Month is a satirical game show consisting of comedy and eye candy. Check out the first episode.
Recent Snoop Lion Media: La La La, Here Comes the King (Audio), Here Comes the King (Video), Lighters Up (Video), Reincarnated Teaser.
Reincarnated film in select theaters March 15th. Reincarnated album & film available everywhere April 16th.