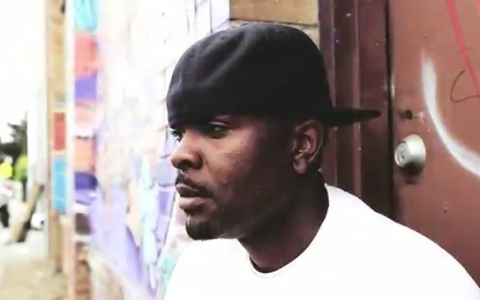 Casual had an busy 2012 and looks to be ensuring this year is no exception!
Cas aka Smash Rockwell of the legendary Hieroglyphics was a regular last year dropping visuals for Mic Memorial, Divine Dreams and Fiend For Hip-Hop.
He then dropped "The Hierophant" via his BandCamp page for just $7.99 and then "He Still Think He Raw" – a nod to his 2001 LP "He Think He Raw" – produced entirely by DJ Fresh & The Whole Shabang.  Tracks from that included Tears – as well as the Tears Music Vide, directed by Aris Jerome and then the Sushi single featuring Mr Town.
Later this month Casual will return with a new solo album and this week has leaked some sample tracks alongside the pre-order on BandCamp. The new LP, titled "The Return Of The Backpack" features all production by Jake One and Cas explains;
Jake and I began working on this album in 2009. Various complications made it difficult to present this music publicly in the past. We have agreed to release this project for fans who waited so long for this, but THIS IS NOT THE "CASUAL JAKE ONE ALBUM!", these are our previous recordings. Thank you all. Special thanks to ID, and Jake One."
Head to BandCamp now to sample some of the track and pre-order "The Return Of The Backpack" which drop March 26th.
Ensure you follow Casual on Twitter.