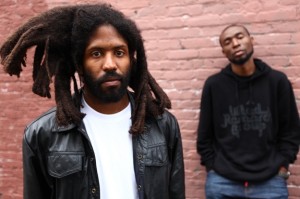 We have a new visual from the final collaboration album from 9th Wonder & Murs to share today.
We covered the release of "The Final Adventure" out now via iTunes. Already having brought you the singles Funeral For A Killer, Tale Of Two Cities as well as the Tale Of Two Cities (Remix), we now have the music video for "Whatuptho".
Catch Murs at the Paid Dues 2013 festival, March 30 at the NOS Events Center in San Bernardino, California.