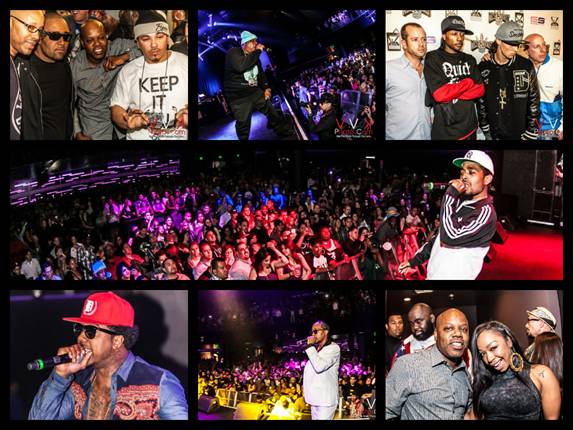 This past week Big Boy of Power 106 FM hosted an incredible show of Westcoast Talent in L.A.
West Coast Hip-Hop icons E-40, DJ Quik, Too $hort, Warren G, Krayzie Bone, and Mack 10 teamed up with rising stars Problem, Baby Bash, Clyde Carson, Skeme and Yung Blu to bring beloved fans in Los Angeles the West Coast Fest.
The star-studded show – the first of its kind – took place at Club Nokia at LA Live in downtown Los Angeles and attracted celebrity guests including Ray J, Teairra Mari, Gary Payton, Mann, and Tokyo.
The evening of live performances by Hip-Hop's elite had the packed crowd singing along to hit after hit after hit resulting in a thrilling show for diehard West Coast music fans. The historic event bridged the gap between Northern and Southern California's major West Coast superstars, highlighting the importance and impact of West Coast Hip-Hop.
Hip-Hop heavyweight Mack 10, who performed and co-executive produced the show along with his business partner Jamie Adler, ensured the show went on without a hitch, telling us;
"The West Coast Fest was a total success. It was a sold out show, full of energy and surprises. I think the audience appreciated getting to see all of their favorite West Coast artists under one roof – young guys and veterans. The sh*t was off the hook."
We have  photos from the show you can check out below!
West Coast Fest Photo Gallery (March 21st 2013 @ Club Nokia, LA)
S/O to the team at Echoing Soundz.