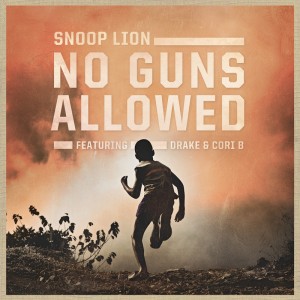 Today, Snoop Lion releases his new music video for "No Guns Allowed" featuring Drake and Cori B.  Directed by Jessy Terrero, the video captures a poignant message of non-violence in the wake of several national tragedies.
"It's a powerful song and we hope to spread a positive message that hits home with people," says Snoop Lion. "We've seen too much bloodshed involving guns and we want to prevent the next incident from happening. That's what's it all about, trying to bring awareness and push love and peace."
Reincarnated the album is available on iTunes for pre-order today and the film is available for DVD pre-order on Amazon now and will hit iTunes April 16th.
Check out the video below which debuted today on Noisey.com
Snoop Lion – No Guns Allowed (Feat. Drake & Cori B) Audio
[raw]
[/raw]