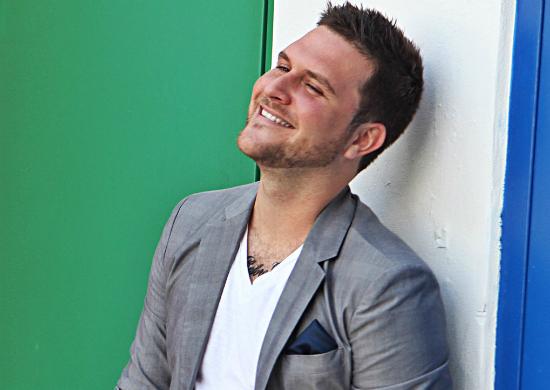 Justin Anthony was born October 21st, 1984 in West Palm Beach, Florida.
He was reared in Kingston, Jamaica with his younger brother and sister and had a very normal childhood where he attended school, was active in sports and fell in love with music at an early age.
Justin can remember vividly the Bob Marley records being played regularly in the house and being drawn to the melodies and instrumentation.
Throughout Justin's early teenage years his exposure to reggae as well as other genres of music grew, familiarizing himself with the likes of Dennis Brown, Beres Hammond, Frankie Paul, Super Kat, Buju Banton, Garnett Silk, Bounty Killa and Sizzla. In the realm of Hip-Hop, he listened to Big Daddy Kane, Rakim, Wu-Tang, Nas, Biggie and Tupac. Justin also had an affinity for main stream folk and pop artists such as Simon & Garfunkel, Tracey Chapman, Eric Clapton, Michael Jackson and Prince.
While going through the growing pains of childhood Justin realized that he had thoughts and opinions, but had difficulty expressing himself…thus, he turned to writing as a creative outlet. From there he started recording with his friends having fun with music and eventually, people took notice of his skills and talent that actually got him to the stage of the Reggae Sumfest, which is the biggest live reggae show in the world. Justin had the opportunity to open for Lionel Richie as well as Kanye West.
Justin decided to return to the states and now resides in Miami, Florida to pursue his music career on a different level. Justin teamed up with award winning and Grammy nominated music producer Winston "Blackout" Thomas, who has produced for the likes of Nicky Minaj, Jason Derulo, MIMS, Jim Jones, Serani and Kymani Marley to name a few. Justin is currently signed to ELEVATE Music Group based in Miami, Florida, where Winston "Blackout" Thomas is currently Director of A&R Operations.
This week he's released his first single entitled "Good Luv" – a track he did release as a solo record in late 2012 via iTunes – but now featuring Snoop Dogg. As we understand this may be the last official Snoop Dogg collaboration as he transitions to his Snoop Lion identity for the foreseeable future – listen below!
Justin Anthony – Good Luv (Feat. Snoop Dogg) Audio
[raw]
[/raw]
"Good Luv" will serve as the lead single from Justin's full length album produced by longtime collaborator Grammy award winning producer Winston "Blackout" Thomas. The album is set to drop later this year via Justin's label Elevate Music Group. Follow Justin on Twitter.